Afghanistan After-Action Report Fuels GOP Oversight Plans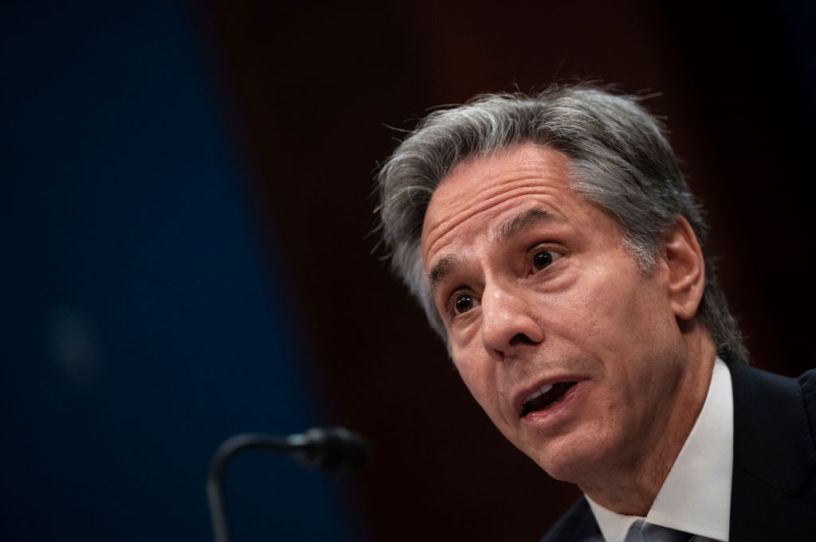 Secretary of State Antony Blinken testifies during a House Foreign Affairs Committee hearing on March 23, 2023. (Photo by Drew Angerer/Getty Images)
The Biden administration has finally released its after-action review of mistakes it made before and during the chaotic withdrawal of U.S. troops from Afghanistan in 2021. But the way in which it did so—in a report quietly published by the State Department last Friday while lawmakers were out of town for the Fourth of July recess—garnered criticism from House Republicans who have put the administration's handling of the disastrous operation under its investigative microscope.
"The Biden Administration's attempt to bury their Afghanistan withdrawal report in a Friday news dump is yet another effort to conceal the facts of their botched withdrawal from the American people," James Comer, chairman of the House Committee on Oversight and Accountability, tells The Dispatch in a statement.
Republicans will "continue to push for answers and accountability," he adds.
The internal review found that the State Department failed to prepare for the withdrawal of Americans who were in Afghanistan and Afghan allies who were entitled legal permanent residence in the United States, and that the Biden administration lacked a "sufficient sense of urgency." The last-minute airlift operation as Kabul fell to the Taliban saw more than 120,000 Afghans evacuated, but as many as 150,000 more—many of them interpreters for coalition forces during the 20-year war and their families, who face serious risk of retribution from the Taliban—were left behind.