All Eyes on the House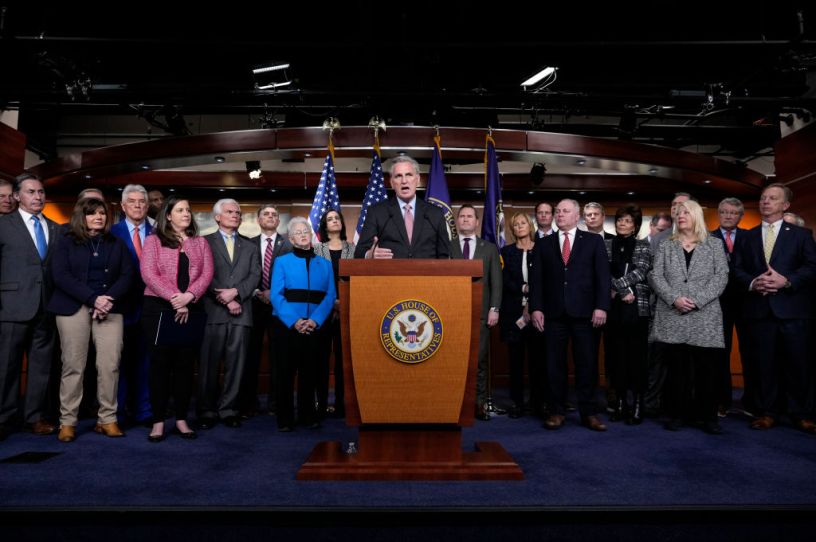 House Minority Leader Kevin McCarthy speaks at a news conference with fellow House Republicans on January 20, 2022. (Photo by Drew Angerer/Getty Images)
If Republicans take the House in next week's midterm elections, get ready for a contentious remaining two years in President Joe Biden's term. House Republicans will focus almost entirely on investigations, oversight, and the messaging bills to fulfill campaign promises early on.
But could they find any areas of common cause with the Biden administration? This edition of Uphill and the next will examine how a potential GOP House will operate.
Room for Agreement?
A Republican House would mark the end of the Democratic policy agenda for at least the next two years. Yet there may be room for collaboration on major policy goals.