Congress to Send Spending Bill to Biden's Desk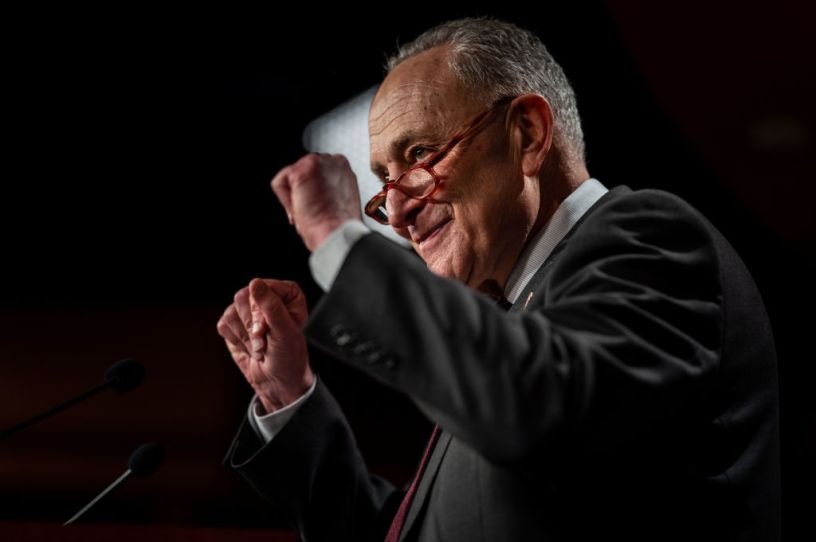 Senate Majority Leader Chuck Schumer speaks at a news conference following a Senate vote on government funding Thursday. (Kent Nishimura / Los Angeles Times via Getty Images)
Good afternoon! Uphill will take a break next week. (Merry Christmas and happy New Year!) But we'll be back on January 3, when the new Congress kicks off with a vote on the next speaker of the House.
Exploring the Omnibus
The $1.7 trillion government spending package the House is poised to approve today clocks in at 4,155 pages—and believe it or not, I didn't actually have time to read the entire bill after it was released earlier this week.
But I dug through some important aspects and a few interesting items that made the cut. We'll start with one of the primary reasons some Senate Republicans are touting this bill as a win: Ukraine aid.
Slava Ukraini