Moderates Team Up on the Debt Ceiling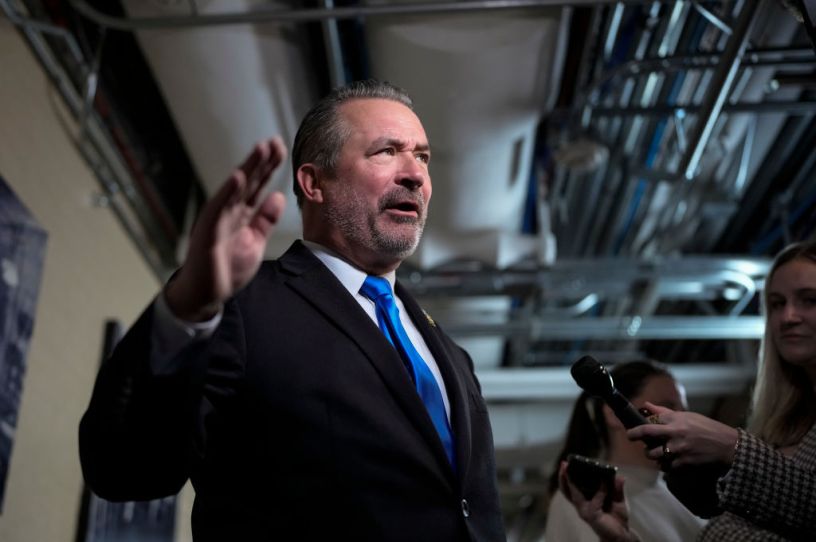 Rep. Don Bacon speaks to reporters at the U.S. Capitol on January 10, 2023. (Photo by Drew Angerer/Getty Images)
House Speaker Kevin McCarthy is preparing to put on the House floor a bill that would raise the nation's borrowing limit while reducing government spending. The idea is to show Republican unity—and pressure President Joe Biden to negotiate over the debt ceiling. Meanwhile, however, some of McCarthy's fellow Republicans are already working with Democrats on a separate compromise.
"We're going to work on getting a debt ceiling plan passed out of the House here in two weeks," Nebraska Rep. Don Bacon said Monday night of McCarthy's plan. "But we also know that's just the beginning of negotiations, that's not the end."
Bacon said that while "what Kevin's working on" could get a majority in the House, that doesn't mean the Democratic Senate and President Biden would agree to it. "If these negotiations fail, we want to have a landing spot where we can still have a compromise and make progress for the country."
Members of the bipartisan Problem Solvers Caucus have negotiated behind the scenes in the past month rather than waiting for their party leaders to come to an agreement. Bacon, a member of the moderate group, told The Dispatch the group has agreed to a debt ceiling framework—but the agreement lacks details. He added that he met with McCarthy on Monday, and the speaker "wasn't critical" of the effort.