Republicans Deny Election Results And Whitewash January 6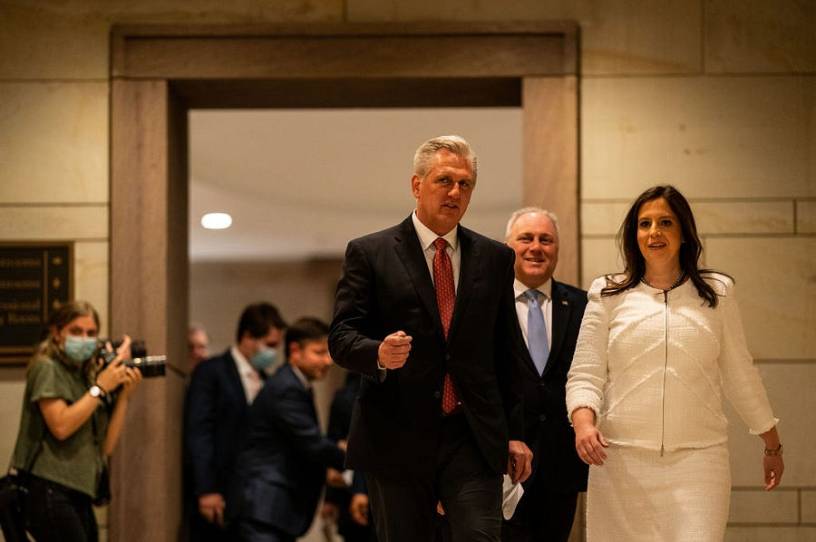 Good afternoon and happy Friday.
New York Rep. Elise Stefanik won a secret-ballot election this morning to replace Wyoming Rep. Liz Cheney as House GOP conference chair. While it's not a hugely important role in practice, and much of the drama won't have any real impact for the vast majority of Americans, we may look back on this week as a decisive moment for the trajectory of the Republican Party ahead of the 2024 presidential election. By ousting Cheney and installing Stefanik, members chose once again to embrace Donald Trump's election fraud conspiracy theories for the sake of political convenience. 
Election Denialism Rampant Among Hill GOP
As House Republicans continue to prop up former President Trump's lie that he won the 2020 election, they're increasingly adopting another revisionist view—that the January 6 attack on the Capitol was no attack at all. 
Just hours after the insurrection at the Capitol, 147 Republicans voted to reject Electoral College results from either Arizona, Pennsylvania, or both. More than half of the conference had already signed onto an amicus brief for the state of Texas's attempt to overturn the election by throwing out millions of ballots in states Trump lost, so voting to throw out the electoral votes of a couple key states was a natural progression.