The Biggest Questions Ahead of Today's Speakership Election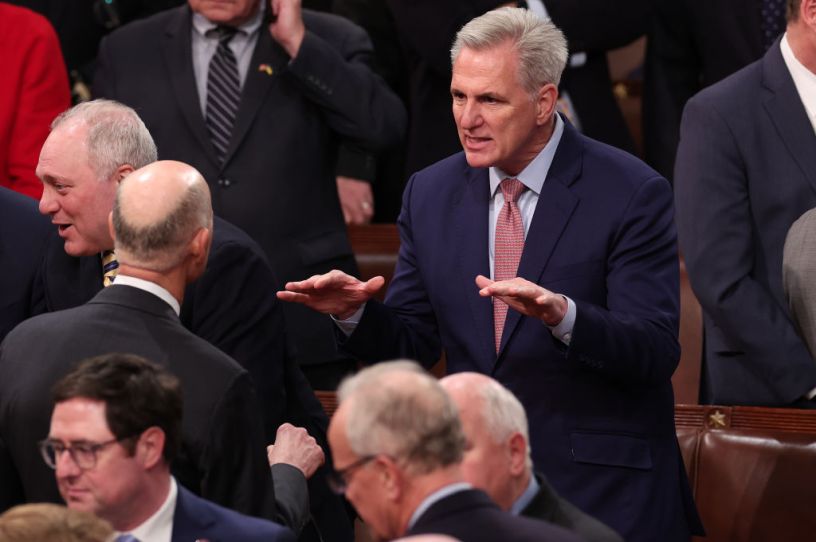 House Republican Leader Kevin McCarthy talks to fellow representatives on December 21, 2022, in the House chambers. (Photo by Win McNamee/Getty Images)
Good morning. The 118th Congress begins today, and it could kick off with chaos.
Republicans' first order of business will be an attempt to elect a speaker when the chamber convenes around noon.
The House speaker directs the chamber's agenda and is second in the presidential line of succession. With several far-right holdouts opposing GOP Leader Kevin McCarthy's bid for the job, the process may require behind-the-scenes wrangling and multiple ballots.
That would be historic. It has been a century since a speakership race has needed more than one round of voting. McCarthy has pledged to hold on as long as it takes to win the speaker's gavel, but if the math doesn't add up for him members may begin to pitch alternatives. As they gear up for today's proceedings, lawmakers and staff agree on this: How the race will unfold on the floor—and who will ultimately become speaker—is anyone's guess.