The Freedom Caucus, Defanged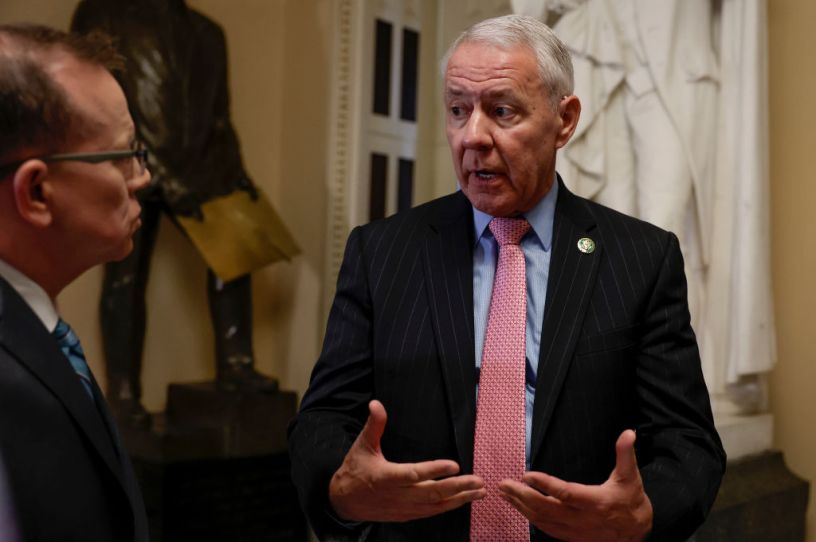 House Freedom Caucus member and Colorado Rep. Ken Buck speaks to reporters outside the House Chambers in the U.S. Capitol Building on May 31, 2023. (Photo by Anna Moneymaker/Getty Images)
Members of the House Freedom Caucus spent last week slamming House Speaker Kevin McCarthy's debt ceiling deal with President Joe Biden. But don't expect the group to force a vote on ousting McCarthy any time soon.
House conservatives have knocked the agreement, which suspends the debt ceiling until after next year's presidential election, as a betrayal of Republican voters and a continuation of government spending run amok. Despite the intense rhetoric, and the Freedom Caucus' power in a slim House Republican majority, the group has modest goals.
Members this week are looking to move onto future spending fights and investigations, while others plan to meet privately with McCarthy to discuss where they think the debt ceiling negotiations went wrong. Whether to throw McCarthy's leadership into question didn't even come up at the group's meeting Monday night, according to Freedom Caucus chairman Scott Perry.
Over the weekend, one of the loudest critics of the deal, Rep. Ken Buck of Colorado, told CNN he was skeptical about forcing a vote on whether to remove McCarthy using a procedural tool.