Uphill: Senate Democrats Race to Pass Aid Package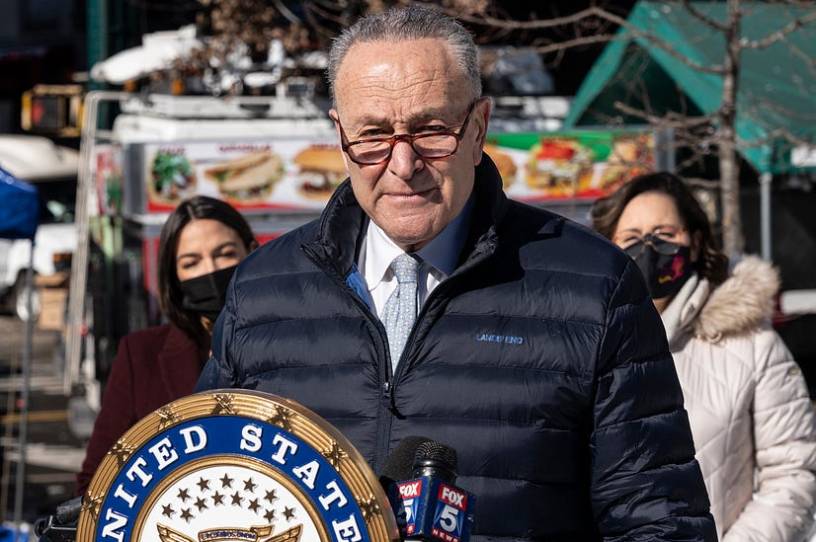 Good morning. It's set to be another busy week on Capitol Hill, as Democrats seek to finalize their massive coronavirus aid package. 
The Senate will also continue voting on President Joe Biden's nominees this week. Last night, the chamber approved Miguel Cardona to be education secretary with a vote of 64-33. Senators will soon consider Rhode Island Gov. Gina Raimondo to lead the Commerce Department and Dr. Cecilia Rouse to chair the Council of Economic Advisers.
The House, meanwhile, is poised to approve for a second time a police reform bill named after George Floyd. It would ban chokeholds and make it easier for the government to prosecute police misconduct cases. The House is also scheduled to vote on a mostly symbolic, sweeping election overhaul bill. Neither measure has enough support to pass the Senate as written. 
Democrats Enter Stimulus Sprint
House Democrats approved their version of President Joe Biden's nearly $2 trillion coronavirus aid package over the weekend. Only two Democrats, Reps. Jared Golden and Kurt Schrader, joined Republicans in opposing the measure. The ball is now in the Senate's court, with Democratic leaders racing to beat a critical March 14 federal unemployment insurance deadline.