Welcome Back to Infrastructure Week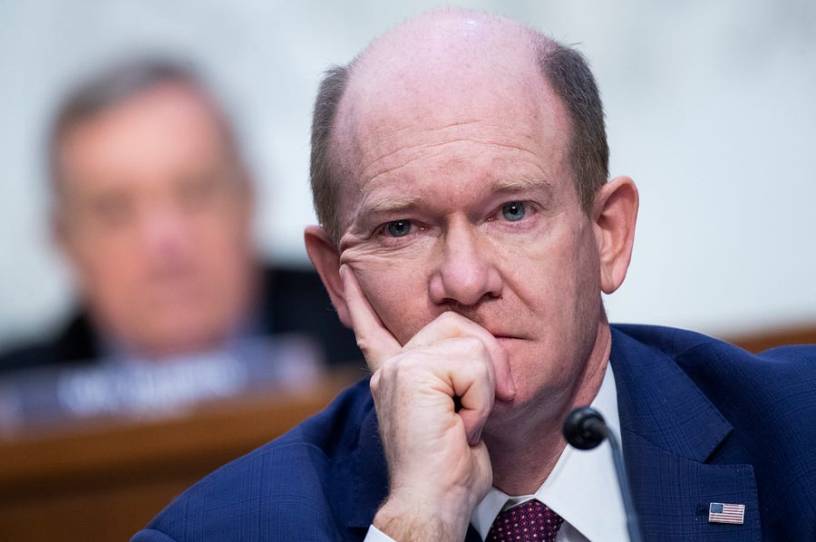 Good morning. 
The Capitol is approaching something near normalcy, as many members of Congress have been vaccinated and more of their staff are returning to in-person work. More reporters are showing up to votes to ask members questions. And several restaurants in the House office buildings reopened this week for the first time since shutting down for the pandemic. People are still wearing masks, and some hearings are still virtual. But there is increasing pressure, especially among Republicans, for the House to move to some of its pre-pandemic operations—with quicker votes and even tours for constituents. It's not clear when Democratic leaders will feel comfortable moving forward with some of those steps. They have raised concerns about some members not having received a coronavirus vaccine yet, as well as ongoing community spread around the country. And the CDC guidelines for those who have been fully vaccinated still recommend wearing masks in public places, as well as social distancing. Still, the building was busier than usual this week, as lawmakers returned from a lengthy recess.
Infrastructure Week
In the Senate, a group of 10 Republicans and 10 Democrats began to discuss a potential bipartisan infrastructure package. (Senate Democrats need at least 10 Republicans to vote alongside them if they are to pass anything by regular order, rather than through the budget reconciliation process.) Senators said they are considering a measure in the range of $800 billion—although that price tag is very much still in the air—that would focus on roads, broadband, water systems, airports, and other forms of traditional infrastructure. Sen. Mitt Romney told reporters the talks are "still in the early stages." 
There's a lot that could threaten the discussions: Democrats and Republicans are especially at odds over how to pay for the investments. Democrats have called for an increase in the corporate tax rate as a financing measure, whereas Romney said he would prefer user fees. 
Get every newsletter and all of The Dispatch. Support quality, fact-based journalism.
Start Your Free Trial
ALREADY A PAID SUBSCRIBER? SIGN IN