A New Partnership to Counter China in the Pacific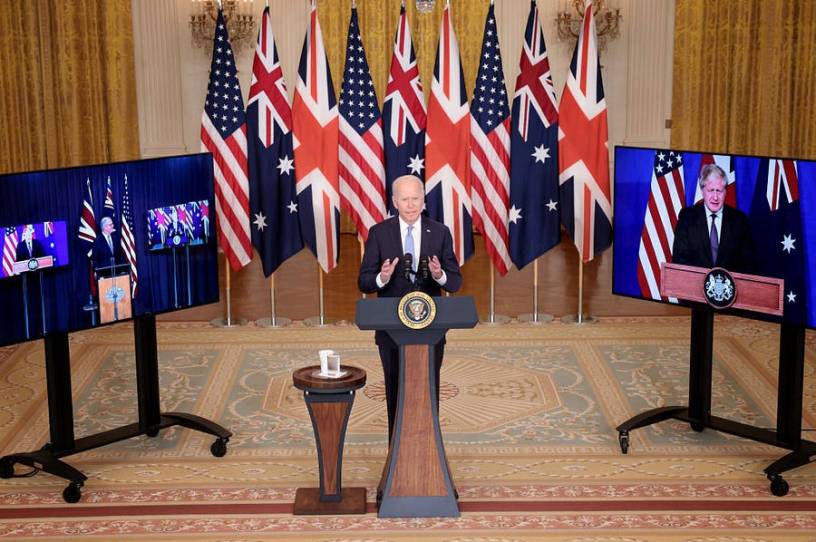 On September 15, President Biden joined a virtual press conference with Australian Prime Minister Scott Morrison and British Prime Minister Boris Johnson. The trio gathered via screens to announce the creation of AUKUS. As Morrison explained, AUKUS is "a new enhanced trilateral security partnership" in which the technological, industrial, and defense sectors of the three nations will work "together to deliver a safer and more secure region that ultimately benefits all." 
If you read through the transcript of the briefing, you'll notice something missing: China. There is no mention of Beijing, the Chinese Communist Party (CCP), the People's Liberation Army or Xi Jinping. 
No, to hear the three allies talk, or read their words, one might think they are worried about some abstract threat to international security. That is not the case. AUKUS is mostly about countering the CCP. 
Australia is, in many ways, on the frontlines in the great power rivalry between the CCP and the U.S.—not just in terms of geography, but also political ideology. And Canberra's decision to join AUKUS shows just how alarmed Morrison's government has become in a very short period of time.