An ISIS Jailbreak in Afghanistan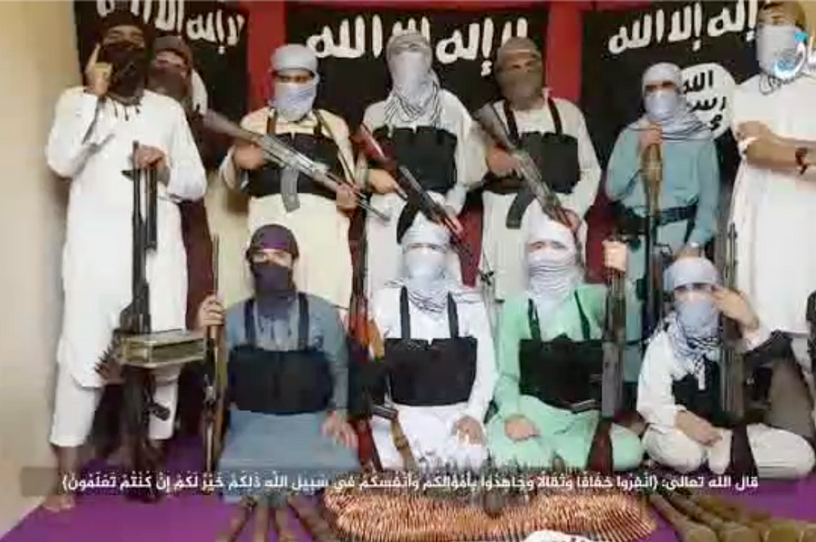 On Sunday, an ISIS suicide bomber drove his explosive-laden vehicle into the front gate of the main prison in Jalalabad—the capital of Afghanistan's eastern Nangarhar province. Shortly after the so-called "martyr" detonated the bomb, his jihadist comrades stormed the prison from multiple sides. Their siege was finally put to an end on Monday, after the terrorists battled security forces for upward of 20 hours. It was the most sophisticated operation claimed by ISIS in Afghanistan in some time—perhaps ever. Days later, it still isn't clear how many ISIS members and other jihadists are now on the lam. That Afghan government initially trumpeted its supposed success in rounding up the escapees, but then conceded that hundreds are still at large. 
ISIS has a history of orchestrating jailbreaks. The group has made such operations a global priority and it's easy to see why. There's no better way for ISIS and other jihadist organizations to replenish their ranks than by reincorporating dedicated cadres. Time and again, ISIS and its predecessor organizations have received a boost from those who returned to the fight. The former caliphate's leaders know this history well, as many of them were once imprisoned. They have repeatedly reminded their men that their detained brethren shouldn't be forgotten. And jail raids like the one in Jalalabad send a clear message to the jihadists who have been captured: Your co-religionists will not abandon you. It's a message that is intended to boost morale, especially after the group has suffered multiple setbacks.
ISIS celebrated the Jalalabad jailbreak throughout the week, producing a stream of propaganda to highlight the raid. This messaging included self-serving "news reports," an infographic trumpeting the operation's success, and a video of the attack team responsible for the operation. A screen shot from the video can be seen above. 
Normally, this would be a straightforward story. I'd make the point that the prison assault in Jalalabad illustrates how ISIS is still very much alive, even though President Trump and his 2020 rival, former Vice President Joe Biden, are determined to "end" America's "forever wars." It's easy to extricate American forces from, well, everywhere. It's not so easy to contain the jihadists while doing so. See the rise of ISIS after America's withdrawal from Iraq in 2011.