What You Won't Learn From the NYT Op-Ed by the Taliban's Deputy Leader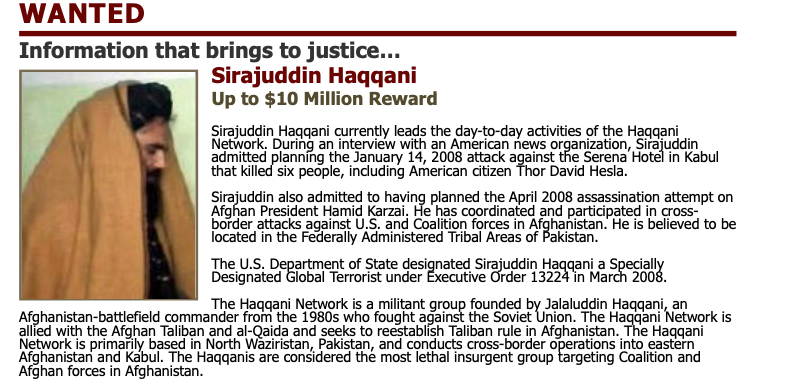 This morning, the New York Times published an op-ed attributed to Sirajuddin Haqqani. Although Haqqani is described as the "deputy leader of the Taliban," he is actually the deputy emir of the Taliban's Islamic Emirate of Afghanistan. The importance of that observation will become apparent below.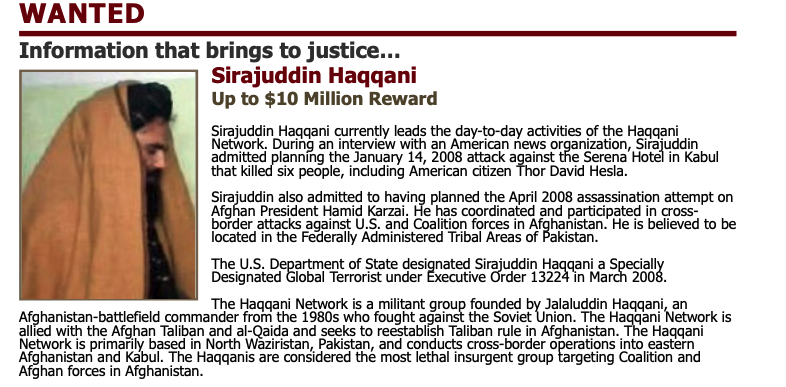 The author of the op-ed blames America for the war in Afghanistan, writing: "We did not choose our war with the foreign coalition led by the United States." This ignores the Taliban's role in harboring and assisting al-Qaeda in the years leading up to the 9/11 hijackings and thereafter. In fact, al-Qaeda is not named in the op-ed at all. It's a telling omission: Sirajuddin's own father helped cement the close relationship between the Taliban and Osama bin Laden's outfit. A large body of evidence shows that Sirajuddin has continued in his father's footsteps. 
Who is Sirajuddin Haqqani? The Times doesn't explain. Some basic facts are in order.
Sirajuddin Haqqani has been designated as a terrorist by both the U.S. and the United Nations. He leads a designated terrorist organization, the Haqqani Network, which is an integral part of the Taliban. Other Haqqani Network leaders have been designated as terrorists as well.
Get every newsletter and all of The Dispatch. Support quality, fact-based journalism.
Get Started
ALREADY HAVE AN ACCOUNT? SIGN IN