Being Evil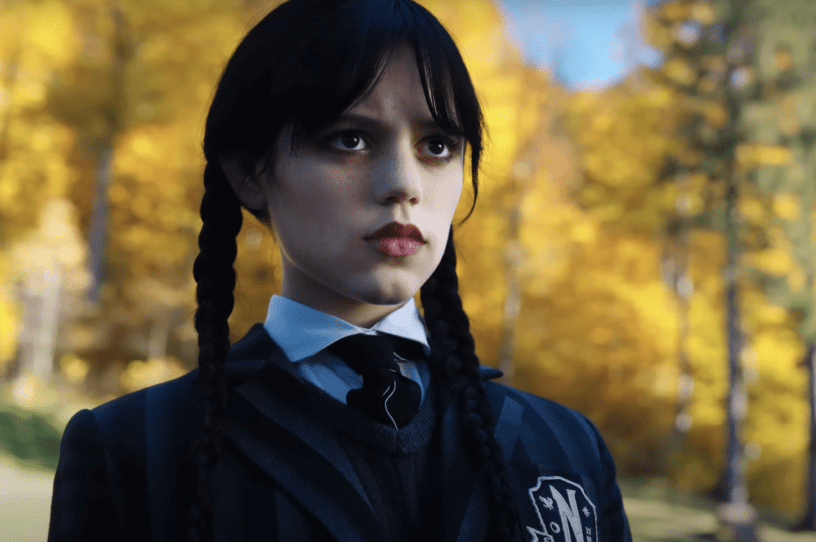 Still from Wednesday Ⓒ MGM Television.
Some great writers are terrible editors of their own work—and, at times, terrible custodians of it. Walt Whitman is a famous case of this, defacing Leaves of Grass with later revisions. The franchises built around Silence of the Lambs and The Addams Family each operate at a less rarefied literary level and involve many authors beyond the original creator, but there is a similar dynamic at work in the Netflix series Wednesday, about which I have a few specific observations that are well short of a full review.
Trust me—there's a relevant point beyond television recommendations.
Thomas Harris was a kind of pop-fiction one-hit wonder, but his hit was not a particular novel (though The Silence of the Lambs made him a rich man when the film was made) but a particular character, that of Hannibal Lecter. I don't hold one-hit wonders in low esteem: Most musicians, writers, and artists never even produce one hit, and if "Video Killed the Radio Star" isn't quite as deeply imprinted on the musical mind as the first four notes of Beethoven's Fifth, it isn't all that far behind, either—limited success is scorned most intensely by those who have known no success at all. But Harris ultimately lacked the confidence to take Hannibal Lecter's best advice: In The Silence of the Lambs, there is a very memorable passage in which Lecter mocks FBI trainee Clarice Starling for attempting to explain away his monstrous crimes in psychotherapeutic terms: "You've given up good and evil for behaviorism. … You've got everybody in moral dignity pants"—"dignity pants" are adult diapers, if you are wondering—"nothing is ever anybody's fault." He holds in especial contempt the notion that his outrages are the result of some childhood trauma: "Nothing happened to me," he proclaims in the novel's most poetic line. "I happened."
Great pulpy stuff, right up there with the best of Mickey Spillane. But Harris eventually supplied Lecter with precisely the thing his character did not need: a traumatic, cannibalism-explaining backstory, the absence of which had been a big part of what made Lecter such a terrifying and interesting character to begin with. Harris also made considerable efforts to morally rehabilitate Lecter, having him murder, disfigure, and eat characters who—we guiltily concur—kind of deserve it. The presumably innocent Princeton students and census-takers are replaced by a series of monsters, or at least very rude people—the "free-range rude" as Lecter calls them—whose suffering is, in the moral universe of Harris' novels, excessive but not entirely unmerited. One of the big differences between the novels and the films is that, in the books, Starling ends up running off with Lecter after having finally decided that in a world as ugly and corrupt as ours, Lecter's way is the right way.