Our Best Stuff From the Week Before the Week Before Christmas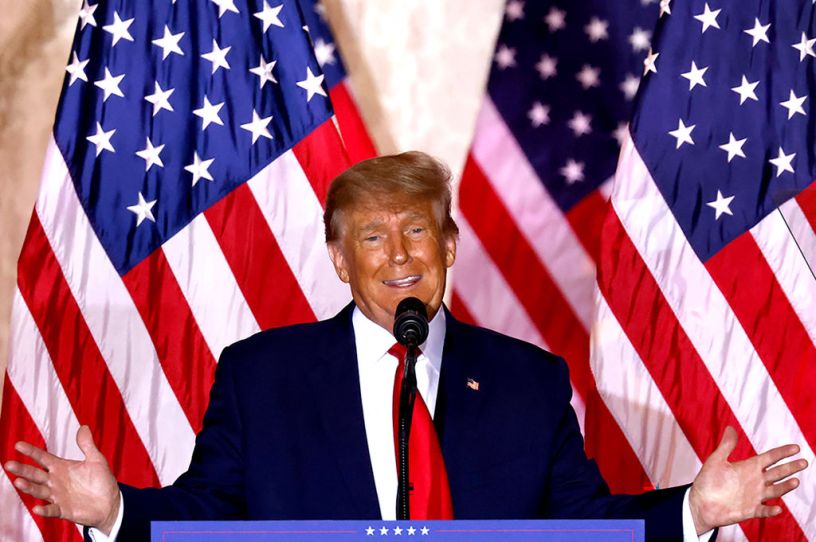 Donald Trump. (Photo by Alon Skuy/AFP/Getty Images.)
Hello and happy Sunday. We're officially at DEFCON 3 in terms of Christmas preparations here in the Ohio bureau. That means placing multiple orders from Amazon in a single day (what else are you supposed to do when you see the "Only 3 left in stock—order soon" warning?), sending frantic texts to relatives asking about clothing sizes or music preferences, and—sssshhh, don't tell our youngest—trying to socialize our boxer-pit bull mix with felines so that we can adopt a cat. (Don't worry, we won't put it in a box and wrap it up like Aunt Bethany in Christmas Vacation.)
Christmas has always been my favorite holiday, in part because my parents always worked extremely hard to make it very special for my brother and me. And I've always wanted my kids to have similar memories of nice gifts, beloved traditions, and time with family and friends.
As with so much else about parenting, it's bittersweet to experience how the holidays change as your kids get older. Before you have kids, you imagine endless years of shopping for fun toys and games and watching their eyes light up at the sight of a new bike or toy truck or doll. But those years pass pretty quickly, and before you know it they ask for clothes and gadgets. One year you surprise them with a train set circling under the tree ("I'm the luckiest boy ever!") and then a few years later, you can't even drag them downtown to see the train display.
But it's not all bad. Eventually, they start asking what you want for Christmas. They buy gifts for their siblings with their own money. You don't even have to redecorate the Christmas tree when they're not looking, because they stop putting four ornaments on a single branch.
Get every newsletter and all of The Dispatch. Support quality, fact-based journalism.
Get Started
ALREADY HAVE AN ACCOUNT? SIGN IN