Our Best Stuff on the War in Gaza and the Maine Shooter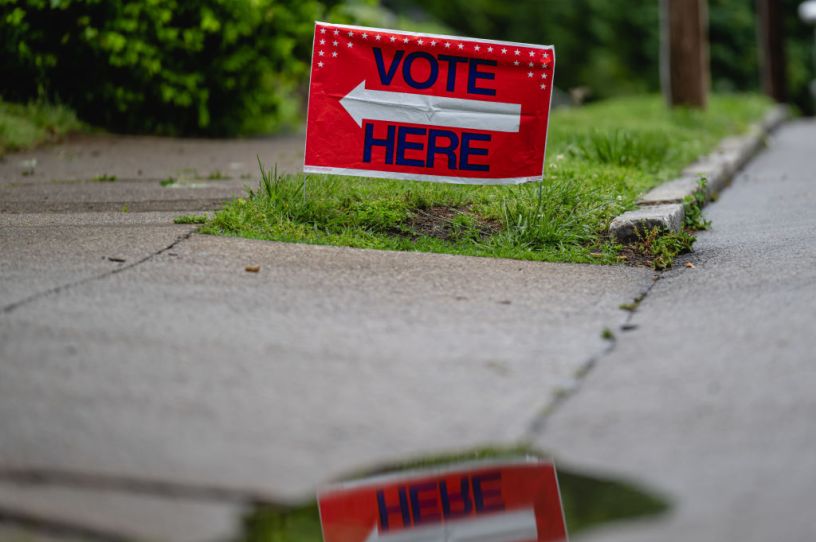 (Photo by Jon Cherry/Getty Images)
Hello and happy Sunday. As we head into an off-year Election Day this week, are there any big races in your city or state? Kentucky, Louisiana, and Mississippi are electing governors, state legislatures will be determined in Virginia and several other states, and a bunch of cities are voting in mayoral races. Here in the Ohio bureau, there's one election I'm paying extremely close attention to: our district's school board.
You might be wondering why I'm bringing up a local suburban Cincinnati election in a newsletter to readers from all over the country. Believe me, if the candidates running were debating things like busing policy, our district's state-testing scores, or the length of the school day, I wouldn't bore you. But the issues facing our district are also playing out all over the country.
Two years ago, we had a trio of candidates run together on a "parents rights" platform—one of the candidates was also a full-on "Stop the Steal" adherent and had shared QAnon-type conspiracy theories on social media. She didn't win, but her two allies did. Since then, we've had very public fights about removing books from the curriculum and whether the district needs to put an operating levy on the ballot even though, without one, the district faces steep budget cuts. This time around, we have two candidates who have aligned themselves with those "parents rights" board members, and one of them was a member of the anti-government sovereign citizen movement and two years ago tried to have the then-members of our school board arrested. It's hard to see them bringing anything to the board besides disruption.
Similar scenes are playing out all over the country. A district near my aunt's home in Pennsylvania got a full writeup in Politico, which also detailed how the Moms for Liberty group is trying to get conservative (read: MAGA) candidates elected in many localities.
You're out of free articles
Create an account to unlock 1 more articles