Tommy Tuberville's Military Holdups Picking Up GOP Detractors
Hello and good afternoon! We're trying out a new format today to match some of our other newsletters. Let us know what you think.
The Congressional Record
Tommy Tuberville Is Not Backing Down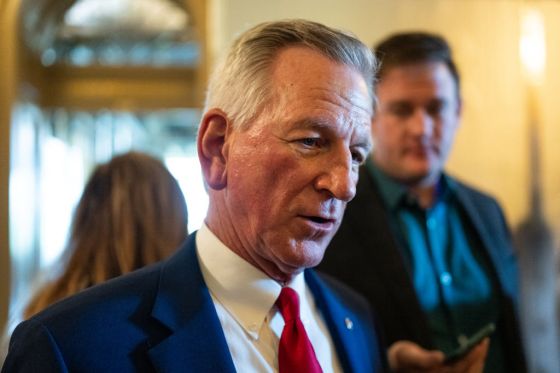 World War III may be brewing in the Middle East. A conflict over Taiwan could break out with China any day. North Korean leader Kim Jong Un continues to threaten the stability of the Korean Peninsula. And, Sen. Tuberville, did you know this U.S. military officer went to Auburn?
Not even that old college try could move Sen. Tommy Tuberville of Alabama, former head football coach at Auburn University, off his nine-month blockade of military promotions. Some of his fellow Republicans—Sens. Joni Ernst, Dan Sullivan, Mitt Romney, Todd Young, and Lindsey Graham—spent nearly five hours on the Senate floor Wednesday night attempting to circumvent Tuberville's hold. But the Alabama Republican would not relent, even as his colleagues described 61 officers' impressive résumés, decades in the service, and the importance of their new appointments. Sullivan and Ernst at times grew visibly angry with Tuberville during the debate, demanding that he explain himself.