GOP Turns on January 6 Commission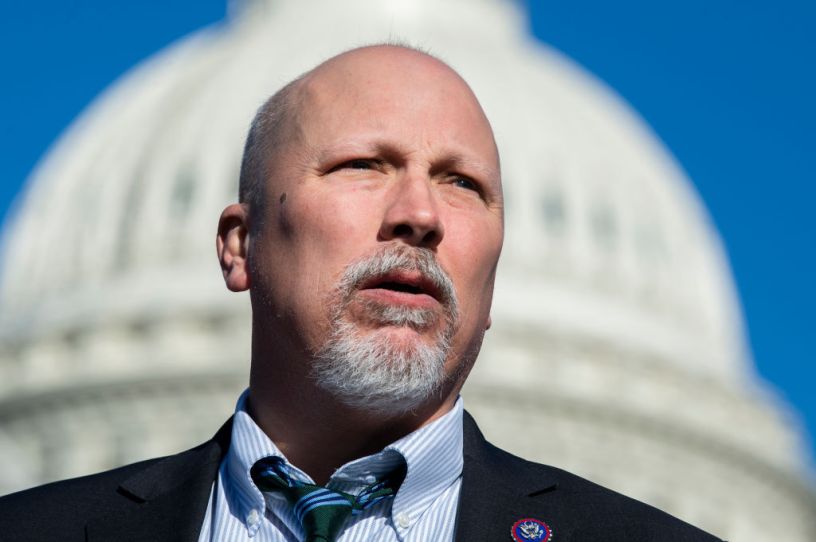 After being the only candidate to run against Rep. Elise Stefanik in a bid to replace Rep. Liz Cheney as the No. 3 House GOP leader, Rep. Chip Roy joins Sarah and Steve in this week's episode. This wide-ranging interview touches on the January 6 commission, how Republican voters perceive the party, the Cheney ousting, and potential 2024 Republican presidential candidates. Below are excerpts from a rushed transcript of the interview, please check against the audio. 
On the January 6 Commission:
Sarah Isgur: Chip, you voted against the January 6 commission. And we've gotten a lot of emails from listeners, I've gotten tweets, "Hey, ask your buddy Chip Roy why he voted against it." I'm gonna leave it open ended, just explain yourself.
Rep. Roy: Explain myself, that's a good, good way to start. So look, we—you guys know my position is pretty well-publicized, well-documented about my concerns on January 6 and my statements on the floor—both in terms of objection as well as, kind of, what went down and talking about the aftermath. I do think we need to obviously get to the bottom of what occurred. And right now, what I would say is "Pause for a second." There are a lot of things at play at the moment. A lot of people are concerned about, "Well, you got to have this bipartisan commission." Okay, well, why, why that bipartisan commission? Why that structure, that structure was just given to me I, of course, had no say in it, and then I was given an up or down vote on it. I have concerns as a former prosecutor, saying that in this case, we ought to have four leaders, you know, Speaker, the minority leader and then McConnell and Schumer, picking two handpicked people each that would then have subpoena power. And then be able to have this kind of ongoing effort and what we all have to recognize, wherever you come from on this whole issue is a highly charged, highly politicized environment. This is not the same in terms of unity of national view of diving into things as it was for example in the 9/11 commission or maybe the Warren Commission, which by the way was also highly political, or … the Commission for Pearl Harbor, I can't remember the name of it. But these are monumental momentous things in our history where you come and you have these bipartisan commissions, I'm not sure I would have supported those commissions. I believe we have plenty of oversight authority in the House of Representatives, plenty of oversight authority in the United States Senate. As Dick Shelby said the other day is, like, "Well, you know, we're in the process, we're about to release reports on stuff we've already been looking into in research." And by the way we were all here, and we all saw a lot of what occurred. And, and so I think there's legitimate questions about the power that you're giving, you got Democrat run staffing of the of the entity that was to be created, and I think it will basically create the environment for a continued fishing expedition and it continued politicized effort to go down this road. And I'll just say this, when you go out into the district I represent, go out into the whole country, go out throughout the district Austin, San Antonio, talk to the people there who are upset because people may know, have been arrested, who have been, some are in jail. Some are being questioned about their presence at the Capitol at the time. For example, and one constituent who is a friend of a good friend of mine who was in fact, served with an arrest warrant, who presented video showing yes and he acknowledged in fact he crossed the barrier, but never went inside the Capitol, was never doing anything, has video of the whole time that he was in that particular moment, and had been, was telling people don't go into Capitol yet, that guy was arrested for crossing the barrier. Let's have oversight review these, let's understand the arrests, let's understand what's happening. And then we can go through and make determinations using our powers in the House of Representatives. It's just the way, the way I think we ought to go through it.