A Bleak Outlook on Immigration Reform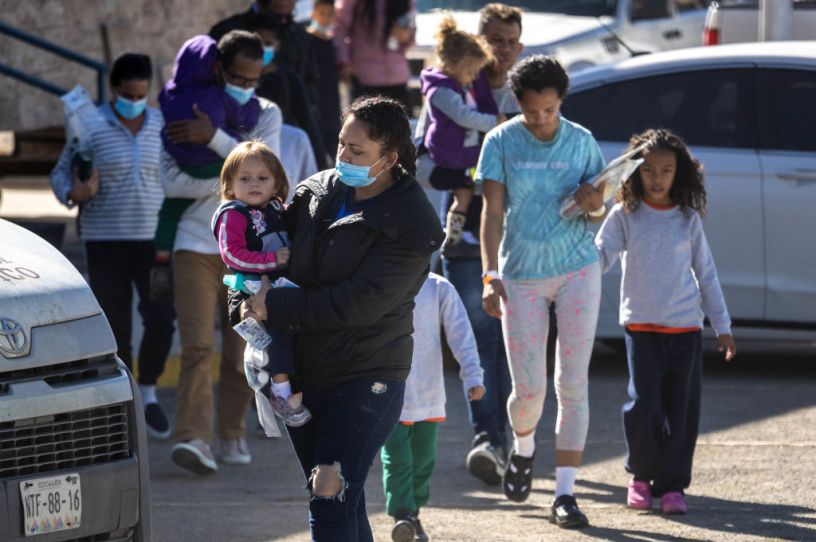 Immigrant families arrive back into Mexico after being expelled from the United States. (Photo by John Moore/Getty Images)
U.S. Customs and Border Protection reported more than 2.3 million encounters with migrants attempting to come into the U.S. during the 2022 fiscal year. That's up 1.7 million from the previous year and around 450,000 from 2020.
The jump in numbers can be partially attributed to repeat crossings: According to CPB, recidivism rates—individuals that Border Patrol apprehended more than once—stood at 7 percent in fiscal year 2019, and jumped above 25 percent for fiscal year 2020 and 2021.
While no one denies that America's immigration system needs a major overhaul, few expect that the crisis on America's southern border will soon break the decadeslong logjam on immigration policy.
"My sense is you'll have messaging bills that won't go anywhere," GOP Rep. Michael McCaul, who chaired the House Committee on Homeland Security for three terms, said last week. "And then you'll have smaller bipartisan bills that may have a chance at advancing some type of border security. It's gonna be hard to pass immigration reform without getting this thing under control."