A Guide To the 10 Biggest Supreme Court Cases of This Term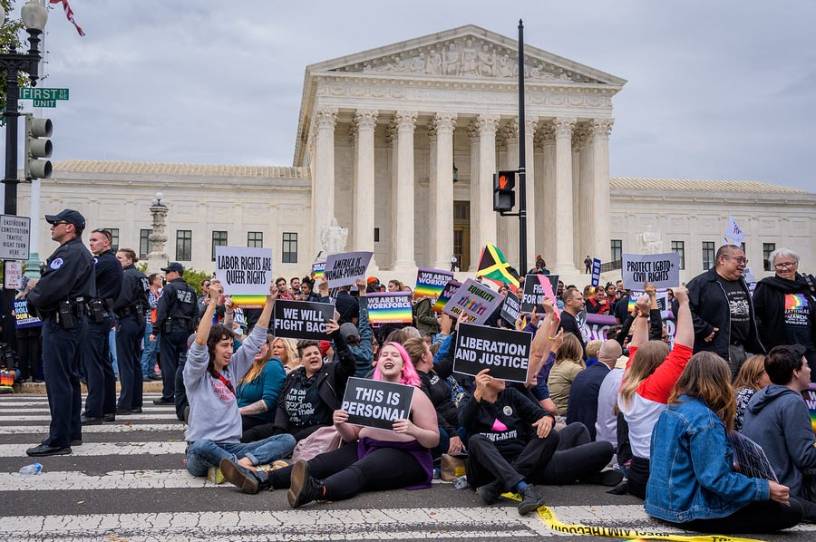 The Supreme Court term is in the home stretch. The court finished hearing cases for the term last week, and big opinions will be coming down with regularity on Mondays at 10 a.m. … and then Thursdays and whatever other days the chief justice decides to add until they're done. This process normally wraps up at the end of June, but since the justices presumably aren't taking their normal sabbaticals abroad this summer, the term could stretch into July. 
As we said back in January: "By the end of June, the court will have weighed in on the disclosure of Trump's financial records, the rescission of DACA, the Louisiana abortion law on doctor's admitting privileges, whether gender discrimination laws apply to gay and transgender employees, another 2nd Amendment case, and whether to take (and potentially expedite hearing for this term on) the 5th Circuit's Obamacare case on the individual mandate. Expect a lot of 5-4 outcomes and some blistering dissents." 
During their conferences after arguments, justices take a preliminary vote and assign the majority opinion. But anything can change after that. A dissent can be circulated to the other chambers and become a majority opinion if a justice changes his or her vote. Or the breadth of a majority opinion can shrink. Footnotes or entire paragraphs may be added to an opinion addressing the arguments that were circulated in a concurrence or dissent. And without in-person meetings or the ability to slip a handwritten note onto a colleague's desk, the emails will presumably be flying with even more alacrity. 
This term will be notable for the historic May argument sitting in which justices heard oral arguments by teleconference and those arguments were broadcast live. For many, it was a nice change of pace. The chief justice called on each justice in order of seniority, making for a more orderly and easy to follow back-and-forth without justices jumping over each other's questions. It also had the collateral consequence of making every argument substantially longer, which allowed listeners to get a better and more in-depth understanding of what interested each justice. On the other hand, the conversation jumped between topics and it was harder for one justice to follow up on another justice's question if they weren't adjacent questioners. And it gave the chief justice a lot of discretion to decide how long each justice's question time actually lasted. On the other other hand, it was a welcome break from the past few decades of oral argument ping-pong in which the advocates were the ball and the justices used their questions to hit the ball as hard as they could toward another justice. 
You're out of free articles
Create an account to unlock 1 more articles