A Long-Forgotten J.D. Salinger Short Story Deserves a Fresh Look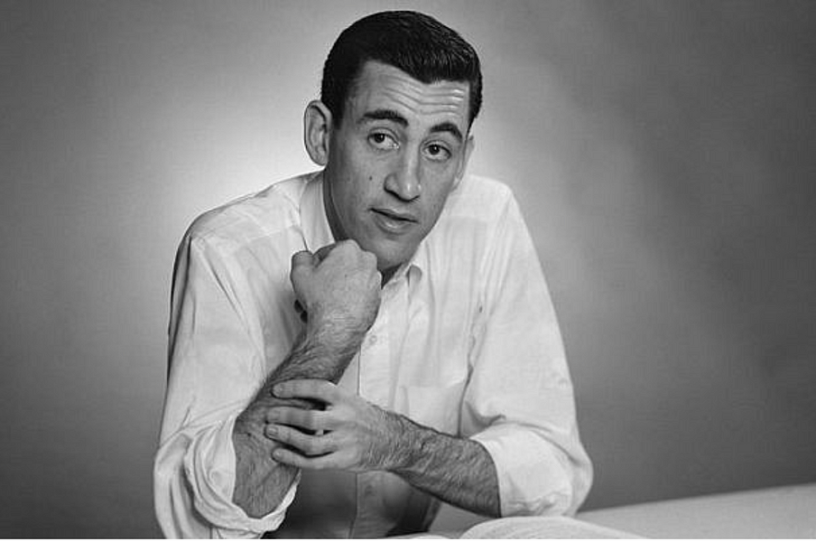 At a time when the Black Lives Matter movement has drawn new attention to the racism—implicit and explicit—in American culture, there's a neglected J.D. Salinger short story that deserves a fresh look. Set in World War II, far from the world of The Catcher in the Rye, the story, "Blue Melody," reveals a Salinger who saw American racism as systemic and used his status as a veteran to attack it.
"Blue Melody" (which you can read here) shows a side of Salinger most of his readers don't know and lets us see him as far more engaged with the social issues of postwar America than he has been credited with. But "Blue Melody" is important in another way as well. It illustrates how the ongoing reassessment of America's artists and writers in terms of their past portrayals of race need not be dominated by negative discoveries. 
It is no surprise that, in the wake of his World War II encounter with the Nazi death camps, Salinger wrote about both the Holocaust (in his 1948 short story, "A Girl I Knew") and anti-Semitism (in his 1949 short story, "Down by the Dinghy"). Salinger's daughter, Margaret, in her memoir about her father, Dream Catcher, remembers him once telling her, "You never really get the smell of burning flesh out of your nose entirely, no matter how long you live." What Salinger's biography does not prepare us for is his critique of racism in "Blue Melody."
Published in 1948, "Blue Melody," which Salinger originally titled "Needle on a Scratchy Phonograph Record," is based on an encounter that an unnamed G.I. narrator, who like Salinger is a veteran, has with an Army doctor as they are headed to the front lines in winter 1944. The narrator tells us a little about himself. He lets us know that he belongs to an infantry division commanded by a brigadier general who seldom stepped into his command car without wearing a luger and having a photographer nearby, but that is the end of the narrator's self-revelation. He is not interested in airing his gripes. The focus of "Blue Melody" quickly switches to the doctor the narrator has just met. The doctor, who is known only by his first name, Rudford, tells the narrator how in 1927 he and his childhood girlfriend, Peggy Moore, both of them white, became friends with Black Charles, a piano player, and his niece, Lida Louise Jones, a blues singer, in their hometown of Agersburg, Tennessee.