A Retired Ukrainian Naval Commander on What Its Navy Has—and What It Needs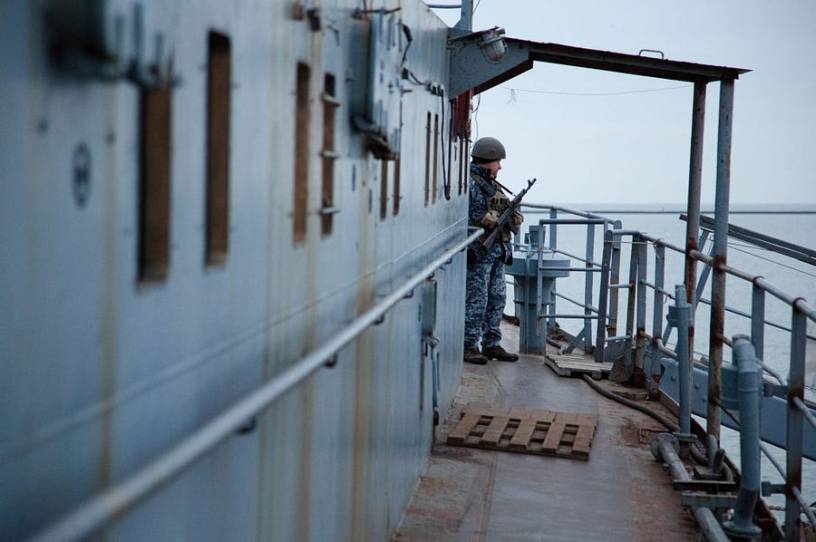 Over the weekend I interviewed retired Capt. Andrii Ryzhenko, a 35-year veteran of the Ukrainian and Soviet navies. He served at NATO headquarters in Mons, Belgium, between 2006 and 2010, working on naval combat readiness evaluation. After the start of war with Russia in 2014, Ryzhenko headed up the Ukrainian navy's Euro-Atlantic integration and was one of the core developers of the Ukrainian navy's new strategy. In 2020 he was the assistant minister of defense of Ukraine, working on maritime security and policy on Ukrainian navy development. He is a graduate of the Sevastopol Naval Academy and the U.S. Naval War College. This interview has been edited for length and clarity.
Andrew Fink: Could you set the stage from before the war: What was the state of the Ukrainian navy and the Russian navy before the war and what were you guys planning for?
Capt. Andrii Ryzhenko: After the annexation of Crimea in 2014, the Ukrainian navy lost most of the fleet. We lost 70 percent of the people and we lost 75 percent of the equipment. When we got to Odesa, [the new naval headquarters, on the northwest corner of Black Sea] we understood that we cannot carry on the same as we did before, and also we needed support from our partners. This brings us to our long-term naval planning. There were many attempts at planning, a lot of internal friction etc., but finally in 2018 we created our naval strategy. This was a long-term document that described how the Ukrainian navy would develop between 2018 and 2035. We divided this into three periods, and each period was aimed at a certain goal. The obvious primary threat was Russia, but also we made some references to the changing geopolitical environment, to technological advances. We should not be frozen into the Soviet military industry like Ukraine used to be because of internal institutional compromise and corruption. 
In the first stage we had to ensure our primary task: to defend our country from aggression. During this first stage we were thinking about defending the closest Ukrainian maritime area, the sea that is about 40 nautical miles from the coast. The area we are talking about is the northwestern part of the Black Sea, an area of around 100 by 150 nautical miles between the coast and Russian-occupied Crimea, and also the northern part of the Sea of Azov.