Add the Roosevelt Crisis to the Cautionary Tales from Trump's Presidency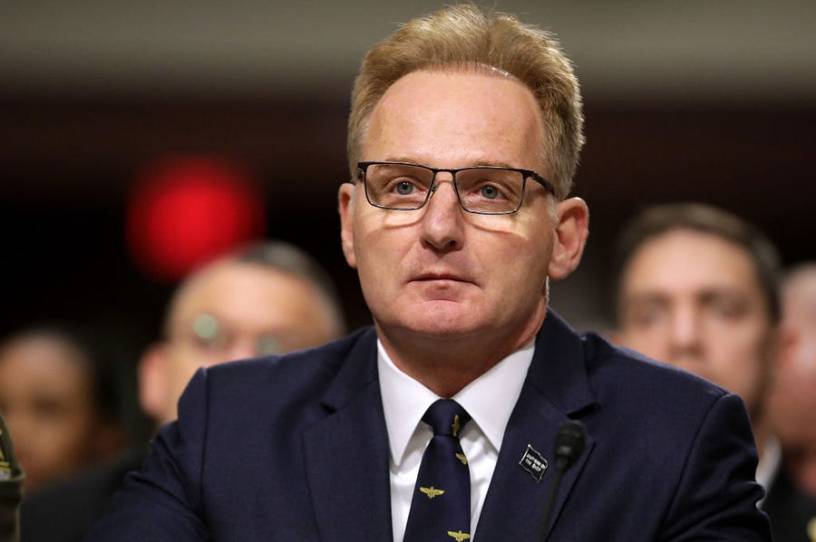 Around Thanksgiving of last year, Thomas Modly accepted the role as acting secretary of the Navy in the wake of controversy. His predecessor, Richard Spencer, had been fired by Defense Secretary Mike Esper for trying to negotiate a satisfactory end to the war crimes scandal involving Chief Eddie Gallagher by working directly with the White House staff—without Esper's knowledge. Modly was determined not to suffer a similar fate. His would be a tenure free from drama.
Modly was exceptionally qualified for the job. He had degrees from both the Naval Academy and Harvard. He'd served in the Navy for seven years as a helicopter pilot. He worked in both the private sector and government. He knew firsthand how the fleet operated, what motivated industry, and how defense budgets were assembled and pushed through Congress.
He set the tone without delay. His priority would be to give President Trump something the previous secretary had failed to deliver: an actionable plan to build 355 ships for the U.S. Navy—a campaign promise that was going the way of the border wall and health care Americans would like better than Obamacare. Through the 2019 holiday season, as the White House was consumed with the presidential impeachment process, Modly worked tirelessly with requirements officers, program managers, budgeteers, shipbuilding CEOs, and professional staffers on the Hill to forge a plan.
Then the coronavirus pandemic hit America or—more specifically to Modly's purview—the Navy. In early March, the aircraft carrier Theodore Roosevelt pulled into Da Nang, Vietnam, for a port call. The carrier had no sooner returned to sea when two crew members tested positive for COVID-19. It was Capt. Brett Crozier's worst nightmare. Although the two sailors were immediately flown to the nearest shore station, the commanding officer was confident that more among the 4,500 crew members had the virus. He immediately instituted the basic coronavirus countermeasures, but things like social distancing are problematic when living and working in cramped quarters aboard ship. More sailors reported to the Roosevelt's medical spaces with symptoms of the virus. Soon there were dozens, then more than 100.