Alabama Senate Primary Splits the GOP in DC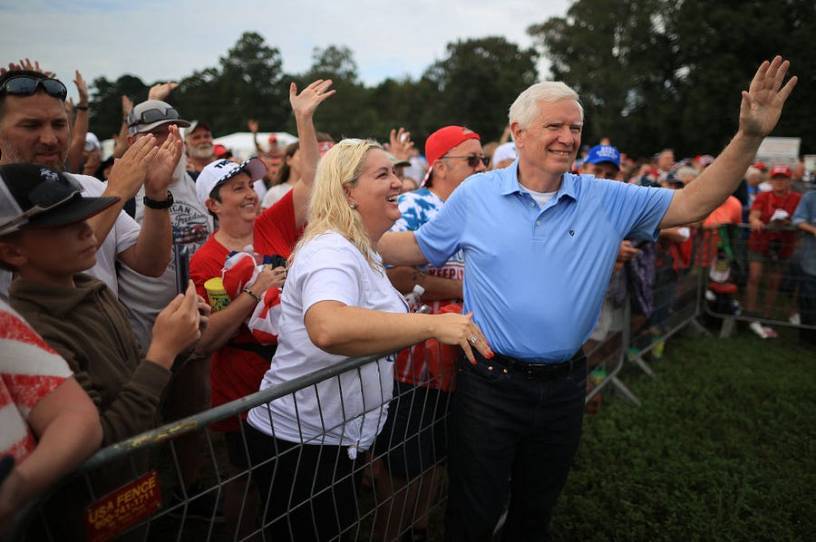 Last spring, Alabama Rep. Mo Brooks was leading the pack in the Republican primary race to succeed retiring GOP Sen. Richard Shelby. Then, for him, came a series of unfortunate events.
His downward trajectory began in August, when a crowd of his supporters booed him for suggesting they ought to move past the 2020 presidential election. Soon his two biggest Republican primary rivals—former Shelby chief of staff Katie Britt and retired Army pilot Mike Durant—caught up to him in the polls and began out-fundraising him. Brooks' waning momentum then quickly became evident to former President Donald Trump, who in late March rescinded his endorsement.
Whether or not these developments will seal Brooks' fate could become clear in just a few hours, when Alabama voters head to the polls and pick their Republican nominee for the state's open U.S. Senate seat. Brooks has regained some polling ground in recent days, but the race is still tight and likely headed to a June 21 runoff, as no candidate is likely to surpass the 50 percent threshold required to win Tuesday's primary. RealClearPolitics' polling average has Britt with a slight edge over Durant and Brooks, who are neck-and-neck in the race for the second runoff spot. 
High-profile Republican lawmakers and organizations look to be just as divided as the electorate. Brooks has the National Rifle Association, the Club for Growth, and GOP Sens. Rand Paul and Ted Cruz in his corner. But he faces stiff competition from Durant, a wealthy businessman and former prisoner of war, and Britt, an attorney and former CEO of the Business Council of Alabama who has secured fundraising support from GOP Sens. Shelby, Mike Crapo, Deb Fischer, Shelley Moore Capito, Jim Inhofe, and Joni Ernst.