An Inside View of the Trump Team's Election Fabrications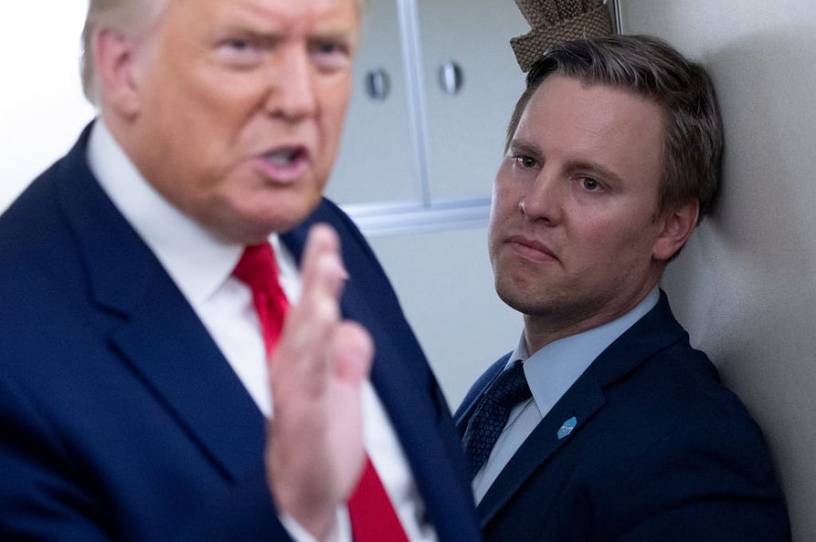 Bill Stepien—campaign manager for former President Donald Trump for the last 115 days of the 2020 campaign—was the most anticipated witness scheduled to appear at Monday's hearing of the House of Representatives committee investigating January 6.
A Trump loyalist whose consulting firm is leading the campaign of committee Vice Chair Rep. Liz Cheney's pro-Trump primary challenger Harriet Hageman, he was expected to be more adversarial than other witnesses. And unlike other witnesses, he had not voluntarily agreed to testify but was complying with a subpoena. 
But less than an hour before the scheduled start of the hearing, reporters learned that Stepien would not be showing up because his wife had gone into labor. Yet Stepien's testimony—in the form of video and audio of previous depositions in the committee's investigation—was still at the center of lawmakers' case that Trump and his campaign apparatus engaged in what Rep. Zoe Lofgren called "a sustained effort to deceive millions of Americans with knowingly false claims of election fraud" that, in turn, directly inspired the January 6 mob.
The committee's goal Monday was to show that Trump had no standing to make  the false election claims he has continued to peddle, and he heard as soon as Election Night 2020 that the claims were baseless. The committee tried to prove the case inside and out—inside by highlighting testimony from some of Trump's closest campaign advisers and administration officials, and outside by calling on the on-the-ground officials across the country (all Republicans) who debunked the Trump campaign's election lies.