Anatomy of a Screw-Up: The Story Behind the Letter Withdrawing Our Troops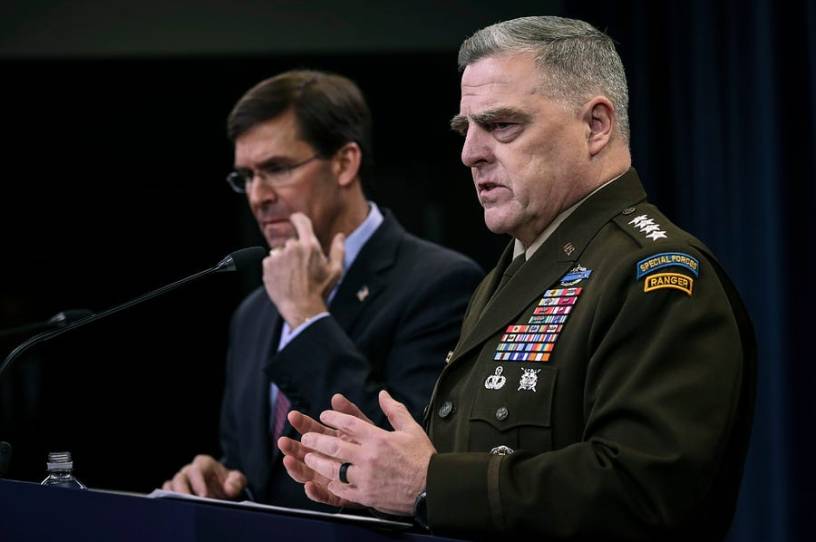 In a letter dated January 6, Brigadier Gen. William Seely III, the commanding general of Task Force Iraq, wrote to his Iraqi counterpart with big news: The United States military was preparing to leave Iraq. Two days earlier, the Iraqi Parliament had unanimously passed a non-binding resolution calling for U.S. troops to depart. Iraqi Prime Minister Adel Abdul Mahdi, a leader with close ties to the Iranian regime, had made the same demand. Their calls came less than 72 hours after a U.S. drone strike killing Iranian general Qassem Suleimani, the leading Iranian exporter of terror and havoc in the region. 
Seely wrote: "Sir, in due deference to the sovereignty of the Republic of Iraq, and as requested by the Iraqi Parliament and the Prime Minister, CJTF-OIR will be repositioning forces over the course of the coming days and weeks to prepare for onward movement." He closed the letter: "We respect your sovereign decision to order our departure." The letter was quietly delivered to Iraqi military officials. 
And there it was. After nearly 17 years of war—intense combat and difficult diplomacy over there, difficult debate and lasting division here, with frustration and heartbreak in both places—Americans would be leaving Iraq. 
The news was a propaganda coup for the Iranians and those in Iraq who support them. The story broke on the television channel of an Iran-backed Iraqi militia, Asaib Ahl al-Haq (AAH), after it was leaked by the Iraqi prime minister's office, according to Liz Sly, Beirut bureau chief for the Washington Post, who noted that the leader of AAH is a U.S.-designated terrorist and his militia is responsible for the deaths of dozens of Americans. 
You're out of free articles
Create an account to unlock 1 more articles