Another Embattled Incumbent Faces a GOP Primary Runoff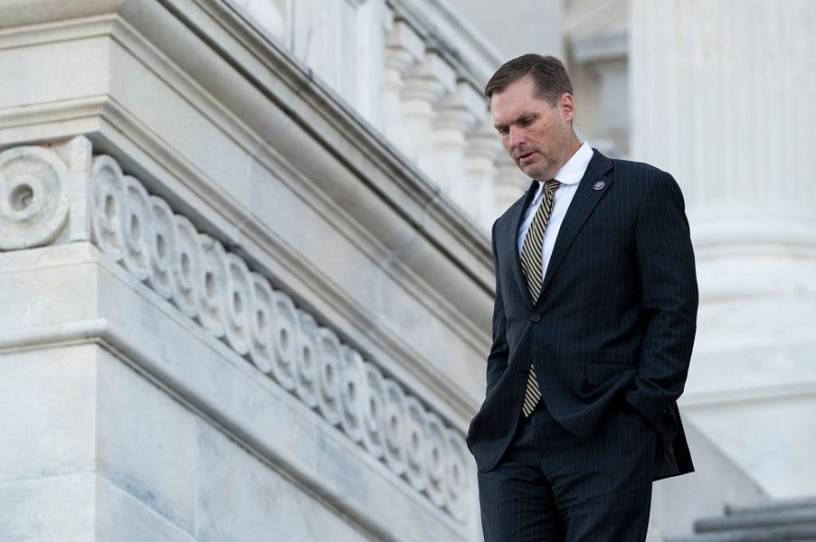 After edging GOP Rep. Michael Guest in Mississippi's 3rd District Republican primary earlier this month by fewer than 300 votes, Republican congressional candidate Michael Cassidy pivoted his campaign for the runoff ahead.
The former Navy fighter pilot and first-time candidate quietly scrubbed his campaign website of a handful of economic policy proposals that he had originally argued would "incentivize family formation"—a $20,000 stipend to married couples to be paid back upon divorce, a maternity leave program with five years of government benefits, and a $250 monthly stipend to married families with children under age 10 and $500 to those with children ages 10-17 years old. He even walked back his previous support for "allowing all citizens to enroll in Medicare, regardless of age"—shorthand for Medicare for all.
Those proposals are now nowhere to be seen on his campaign platform.
With just hours to go until today's runoff election, the "American Dream" tab of Cassidy's campaign site now includes the following disclaimer: "Based on helpful feedback from many conservatives in the 3rd District, I've improved my America Dream policies by focusing on lowering the tax burden for working families with children." In place of his since-deleted policy prescriptions are new proposals aimed at encouraging private businesses to offer maternity leave and expanding the child tax deduction from $3,600 to $10,000 for families not already receiving assistance.