Anti-Vaccine Pandering Poses Risk for GOP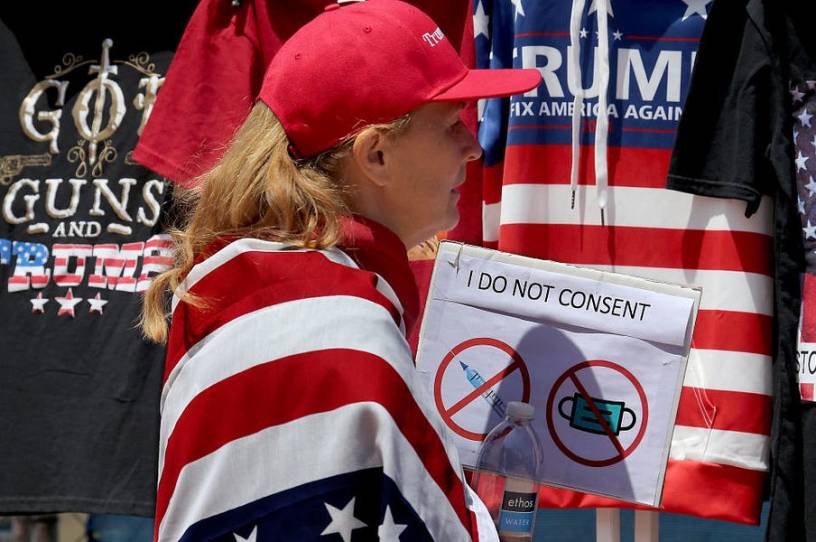 The gap between coronavirus vaccination rates in red and blue states is real. Eighteen of the 20 worst-performing states on vaccinations voted Republican for president last year. By the same numbers, all 20 of the best-performing vaccination states voted Democratic. But does partisanship explain why there is a gap?
Certainly, there are some prominent Republicans and right-wing media figures discouraging vaccinations, even as struggling states see deadly outbreaks. Obviously, it would help if individuals respected in the places where the effort is stalling were supportive. But is skepticism about vaccines a product of Republicanism? Some influential people think so.  
Here's Chris Cillizza, an editor at CNN: "In theory, there is absolutely no reason why states that voted heavily for Trump should be any less willing to take a vaccine to fight a virus that has killed more than 600,000 Americans than states that went strongly for Biden."
Holy crokano! Cillizza, who has spent decades covering politics and demography, surely knows better than to say there's "absolutely no reason" for the disparity. The groups doing the worst at vaccinations include black Americans, Hispanic Americans, and poor white Americans. You can find a lot of folks who match those descriptions in the South, Southwest, and Appalachia, regions home to many red states. Cillizza says the problem is "the Trump/freedom train" rejection of vaccines. Here's the finding from the Kaiser Family Foundation: "In California, 29% of vaccinations have gone to Hispanic people, while they account for 63% of cases, 48% of deaths, and 40% of the total population in the state. Similarly, in the District of Columbia, black people have received 43% of vaccinations, while they make up 56% of cases, 71% of deaths, and 46% of the total population." Is MAGA to blame in Barrio Logan and Anacostia?