Are Tickets Available for a Second Inauguration of Donald Trump?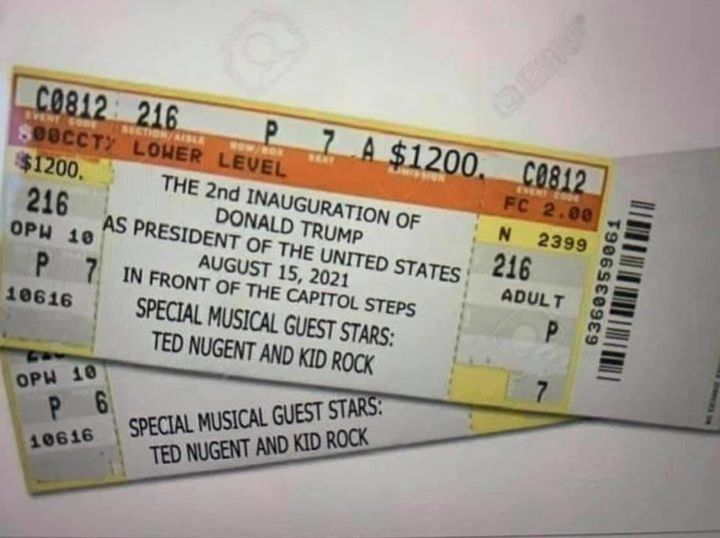 A tweet purportedly showing images of tickets to what appears to be "The 2nd Inauguration of Donald Trump," on August 15, 2021, has been circulating on Twitter. 
The tweet says that these "tickets" are being sold for $1,200 on "Q sites all over the internet." The tickets themselves say that Trump's supposed presidential inauguration will feature musical guests Kid Rock and Ted Nugent.
The tickets, however, are not real and Trump will not be inaugurated as president this August.