Arizona Bill Peddles Debunked Election Fraud Claims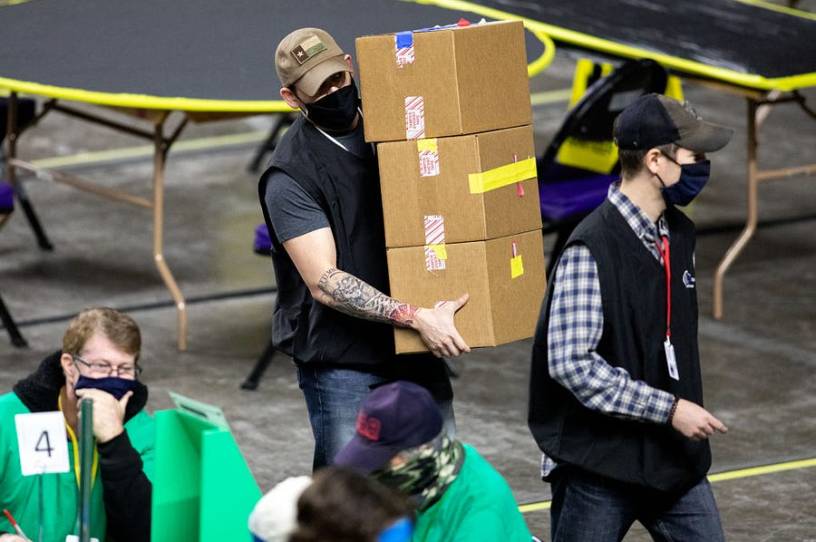 Arizona state Rep. Mark Finchem introduced a bill earlier this week to attempt, once again, to decertify the results of the Arizona 2020 presidential election. The last failed attempt to prove election fraud in Arizona began on April 23, 2021, with a partisan election "audit" initiated by Arizona Republicans ​​of Maricopa County's 2.1 million ballots. 
As we reported, the faux "audit" was conducted by cybersecurity firm Cyber Ninjas, which does not specialize in election security. The Cyber Ninja report was riddled with errors, failed to provide any evidence of a stolen election, and actually found 360 more votes for President Joe Biden. 
In January, Maricopa County officials issued a 93-page rebuttal to the partisan Cyber Ninja report, noting that 76 of the report's 77 claims were false or misleading. "On November 23, 2020, Maricopa County delivered the November General Election certified canvass results to the Arizona Secretary of State," county officials said in the report. "The Elections Department stands by these certified results. Many allegations about the November 2020 General Election made their way to court and Maricopa County clearly presented the facts to judges at both the state and federal level. Fourteen different times complaints alleged election fraud, manipulation, or tampering in Maricopa County's 2020 General Election. No claim succeeded."
Finchem, a Republican, does not mention this rebuttal in his proposal. Instead he called the 2020 election "irredeemably compromised" and said "it is impossible to name a clear winner of the contest."
Keep reading with a free account
Create a free Dispatch account to keep reading
Get Started
ALREADY HAVE AN ACCOUNT? SIGN IN