Biden's Immigration Moves Draw Scrutiny From the Right—and the Left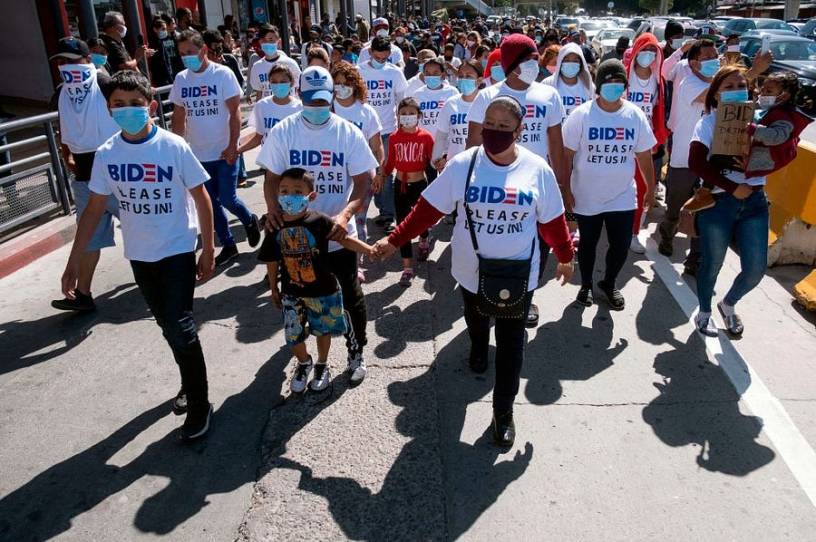 Upon taking office earlier this year, President Joe Biden wasted no time in beginning to dismantle his predecessor's immigration policy regime. Biden ended Trump's travel ban, paused construction on the border wall, and stopped enforcing a rule intended to deny green cards to immigrants at risk of relying on public benefits like food stamps.
But the moves with the greatest immediate impact have been two concerning U.S. treatment of asylum seekers at the southern border: the partial rollback of Title 42, a rule the Trump administration used last year to close the border on account of the COVID pandemic, and the end of the Migrant Protection Protocols—better known as the Remain in Mexico policy—which stipulated that migrants seeking asylum at the U.S. border would remain in Mexican custody until their claim was adjudicated in court.
The administration has insisted these moves were necessary from a humanitarian perspective—thousands of migrants seeking asylum had clustered for months in slapdash camps just over the border in Mexico, living in squalid conditions while their claims inched through sluggish immigration courts. But the move has also opened the administration to fresh criticism from both conservatives and progressives—for different reasons—as the plan to open the border bit by bit has created new issues of its own.
On the left, criticism has been directed at the administration's handling of unaccompanied minors apprehended at the border.