Biden's Iran Policy After the Protests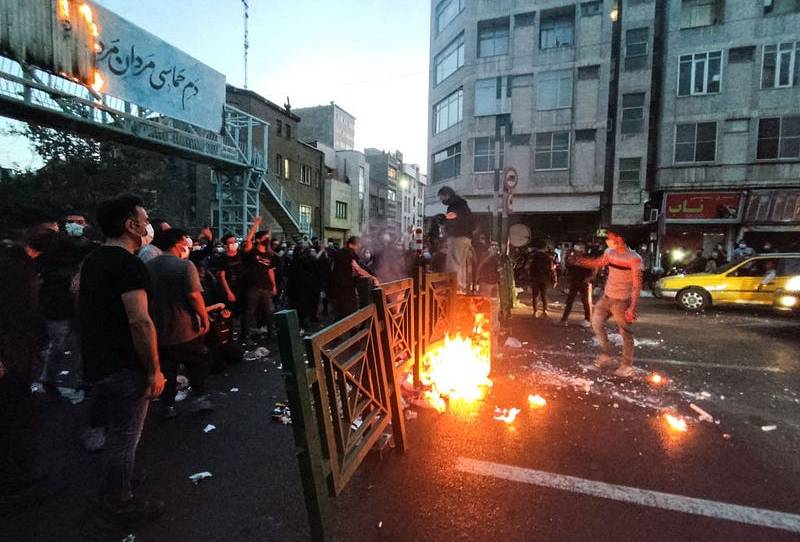 Few world leaders gathered this week for the United Nations General Assembly (UNGA) appeared as isolated as Iranian President Ebrahim Raisi. As he delivered predictable anti-American attacks from the podium, Iranians were risking life and limb to protest the Islamic Republic at home. While the Biden administration's approach to Iran has featured one too many pulled punches, the recent protests offer an opportunity to recalibrate.
The latest round of protests were sparked by the Iranian government's killing of a woman named Mahsa Amini. The 22-year-old had been detained and beaten by Iran's morality police—which enforce strict Islamic social norms—over alleged violations of the country's hijab laws. She was pronounced dead at Tehran's Kasra hospital last week.
Iranian authorities alleged that Amini had a pre-existing health condition, a dubious explanation rejected by her family and broad swaths of Iranian society. Amini's death touched off days of protests and acts of defiance across the country. Media reports suggest the regime has killed dozens of people already, and that number is expected to rise. Authorities have again resorted to using internet blackouts to mask the regime's repression and impede protesters. This is not the first time in recent years that demonstrators have moved from demanding reform to openly seeking revolution.
Yet officials from the Iranian government were welcomed to New York this week, as clear a symbol of the Biden administration's Iran policy incoherence as any. Raisi sits at the helm of the most sanctioned cabinet in Iranian history. Raisi and his chief of staff are subject to U.S. and EU sanctions, yet both were granted visas to New York.