Bringing Back the Western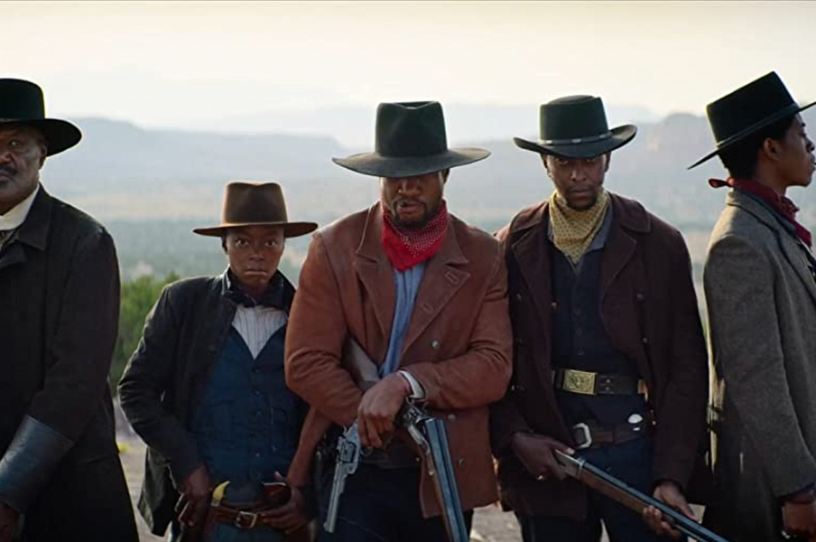 The days of the Western are behind us. At least, such is the conventional wisdom. Hollywood might try to make one every few years—as long as, you know, it's tied to previously known intellectual property—but, with some exceptions, the days of studios churning out high-profile, high-quality films set in the Old West seem almost as long ago as the days of the Old West themselves. But here comes Netflix, with a star-studded revisionist Western: The Harder They Fall.
The Harder They Fall is truly a revisionist Western—the main characters are all real African Americans from the days of the Wild Wild West, an all-star cast of black cowboys, outlaws, and lawmen, brought together for one entirely made-up but wildly entertaining story. The film follows Nat Love (Jonathan Majors) as he hunts down the man who killed his parents as a child. The man, Rufus Buck (Idris Elba), happens to be the most feared outlaw in the West, freshly broken out of prison and pardoned in exchange for killing a corrupt military officer. After being freed by his right-hand woman Trudy Smith (Regina King) and legendary fastest gun in the West, Cherokee Bill (LaKeith Stanfield), Buck reassembles his gang with plans to take back the town that served as his one-time base of operations, Redwood. But there's a stitch: The money that Buck's gang stole to finance their plans was in turn stolen by Love's gang. Love wants revenge, Buck wants "his" money, and with twists and turns, stylish fight scenes aplenty, and a cast of fascinating and well-developed characters, the story borne of that conflict is a fun—if at times slightly over-the-top violent—take on the Western genre.
You're out of free articles
Create an account to unlock 1 more articles