Can Biden Walk the Walk on Democracy?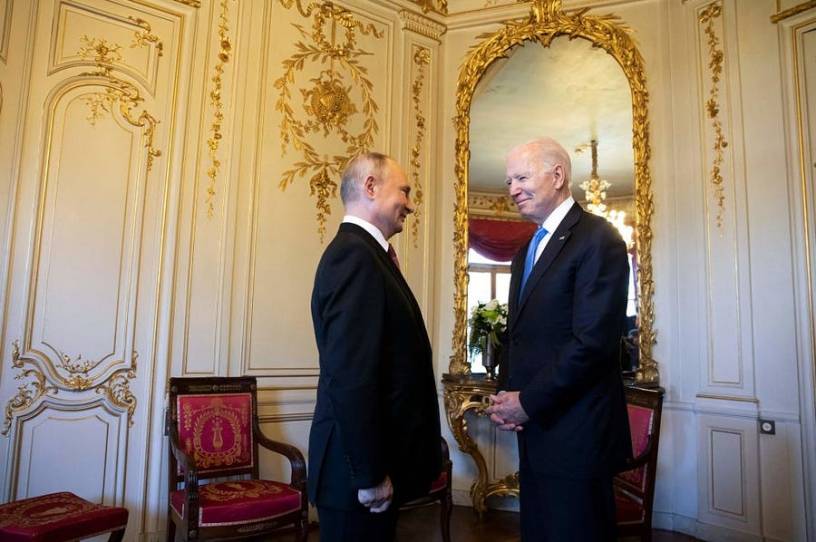 Democracy, it was said by more than a few after Donald Trump was defeated in 2020, has been saved. And America, President Joe Biden likes to repeat, is "back." "No President of the United States could keep faith with the American people if they did not speak out to defend our democratic values, to stand up for the universal rights and fundamental freedoms that all men and women have, in our view.  That's just part of the DNA of our country," Biden said after meeting Russian leader Vladimir Putin. In this and dozens of other speeches, testimony before Congress, and alliance confabs, the Biden administration has trumpeted its commitment to democracy the world over. But it's not much more than rhetoric.
Start with Hong Kong, where, after several years of escalating erosion of Beijing's pledge to maintain the "one country, two systems" policy that was a condition of the handover from the U.K. to China in 1997, the Chinese government cracked down hard in April and May 2020, imposing new national security laws. Since then, democratic activists have been arrested en masse; free newspapers have been shut down; pro-democracy members of Hong Kong's legislature have been ousted; and new pro-Beijing curricula have been introduced in schools. The reaction from Washington and European capitals was suitably shocked, but in concrete terms, little was done to preserve the remains of Hong Kong's democracy.
The European Union, whose leaders were delighted to welcome anyone other than Donald Trump back to alliance gatherings, and who joined with President Biden in calling for renewed enforcement of democratic norms, have been shy to stand up to China. German Chancellor Angela Merkel and French President Emmanuel Macron moved quickly in the wake of China's Hong Kong crackdown to "smooth over" ties. Washington was slightly tougher in responding to Beijing's predations—at least under Trump. It was the Trump administration that imposed the first Hong Kong related sanctions, and Biden has piled on a few more. Where this administration may possibly have exacted a price for China's wanton assault on Hong Kong rights is with a new warning to U.S. companies about the risk of doing business there.  
But that's the last of the good news. Take Afghanistan: The initiative to withdraw from Afghanistan began with Donald Trump, but was seamlessly embraced—and even accelerated—by his successor. U.S. commitments to the democratically elected Afghan government to involve it in negotiations with the Taliban were ignored under Trump, and more enthusiastically ignored under Biden. U.S. troops who had—without combat or incurring major casualties—backed the Afghan army against the Islamist extremists left a major U.S. airbase under cover of darkness without first informing their Afghan hosts.