'China's Not Going Away'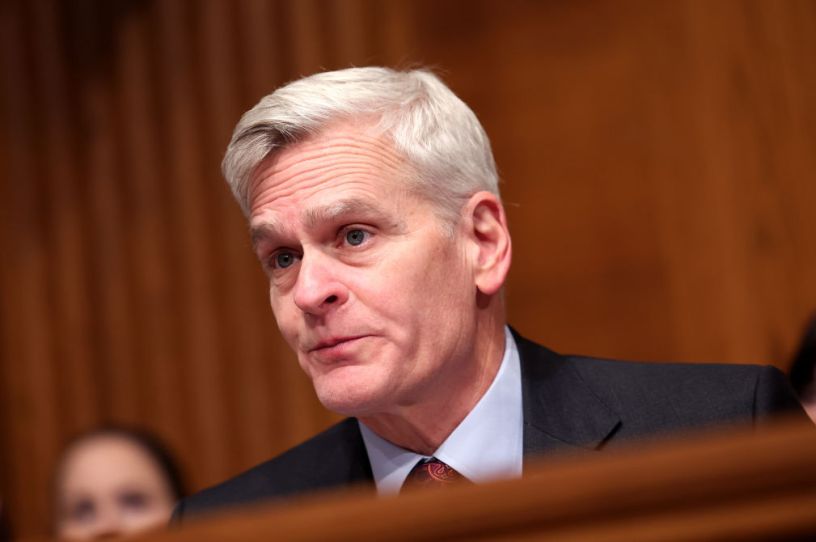 Sen. Bill Cassidy questions Monica Bertagnolli during her confirmation hearing to be the next director of the National Institutes of Health on October 18, 2023. (Photo by Kevin Dietsch/Getty Images)
Sen. Bill Cassidy, a Louisiana Republican, was among a bipartisan group of senators to visit China and South Korea last week. It was the first congressional delegation to China since 2019 and came amid strained relations between Washington and Beijing. During the trip, the senators met with Chinese President Xi Jinping. Cassidy spoke with The Dispatch about it this week, and the interview has been edited for length and clarity.
The Dispatch: What stood out to you during the trip?
Sen. Bill Cassidy: On the positive, it was the dynamism of Asia. Somebody once told me you can measure the prosperity of a city by the number of cranes in the skyline. And you go to Shanghai or to Seoul, and they're just all over the place. They're building new buildings in places where they already have lots of large buildings. The second thing, on the negative, when speaking to members of the business community or those in South Korea who do business in China, is the great uncertainty of doing business in China. There's a fear of capriciousness. As one person told me, in the United States, you compete against the best companies in the world. In China, you do the same, but you also compete against the Chinese Communist Party (CCP). You're never quite sure if the CCP is going to favor you. And it can be unclear as to why they don't like you if they don't like you.
Related to that is—just my assessment—the reason the Chinese were pleased to see us and gave us access to President Xi, for example, is they want more foreign direct investment. I don't know this, but I'd like to think they want to deescalate the tension between our two countries. But they certainly want more investment. And I'm not quite sure they comprehended that their actions which have created this uncertainty in the business community are the reason they're not getting the foreign direct investment.
You're out of free articles
Create an account to unlock 1 more articles