Congress Grapples With Military Justice Reform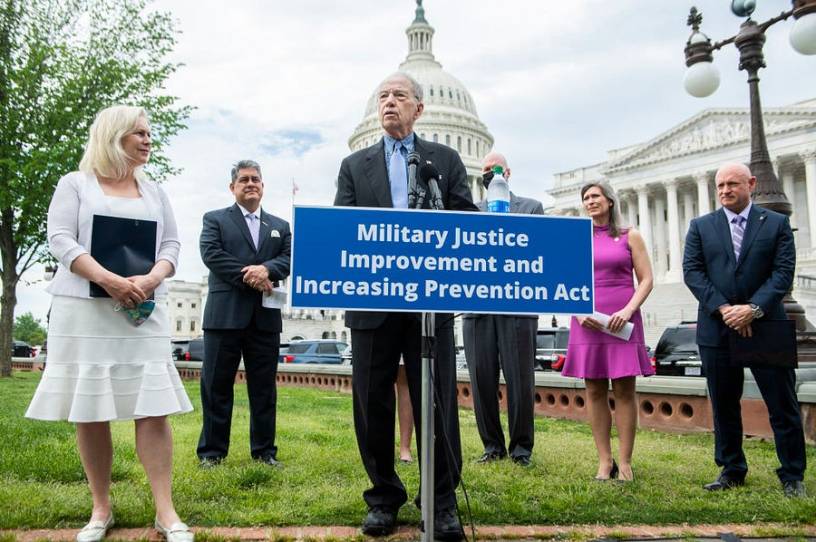 Congress may be on the verge of overhauling how cases of sexual assault, harassment, and other crimes are handled in the military justice system, a goal sought by outside groups and lawmakers for more than a decade. 
High numbers of sexual assault cases in the military underscore these calls for change. Now, some lawmakers are coalescing around a proposal that would remove military commanders' authority to investigate and prosecute certain crimes, including sexual assault, and give it to trained independent military prosecutors instead.
While such a provision has already cleared the House of Representatives, it still faces serious hurdles to advance in the Senate and land on President Joe Biden's desk. Some key lawmakers remain holdouts and there are disagreements between the two chambers over how to address the matter.
The Uniform Code of Military Justice currently grants authority to military commanders to choose whether to investigate and prosecute sexual assault cases and other crimes.