Covering Afghanistan in Exile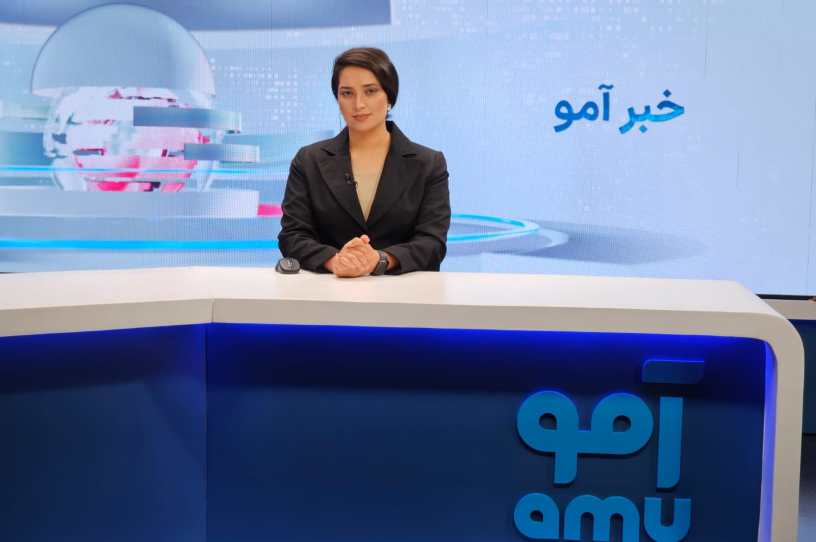 Amu TV anchor Nazia Hashimyar. (Contributed Photo)
STERLING, Virginia—Nazia Hashimyar stared into the camera from behind a blue and white news desk Wednesday, the words "Amu News" written in Farsi on an LED background behind her.* In a moment, her image and voice would be transmitted into her home country of Afghanistan for Amu TV's first satellite broadcast.
It was a moment of hope, but one born of significant loss.
Female journalists can't report safely from within Afghanistan, but Hashimyar will be an anchor for start-up news outlet, Amu TV, headquartered in Sterling, Virginia. Its purpose is to offer a lifeline of credible news and information for Afghans starved of information not strictly censored by the Taliban. Exiled Afghan journalists Lotfullah Najafizada and Sami Mahdi founded the network last August. Its online news outlet offers coverage in Farsi, Pashto, and English, its target audience is those within the country, and 75 percent of its readership is Afghan.
Since Amu TV launched online last year, it's had over 100 million pageviews. Najafizada and Mahdi hope the satellite channel, launched Wednesday, will take that engagement even further: Satellite TV is the most popular source of information for people in Afghanistan, especially in rural areas where internet access is scarce.