December at the Movies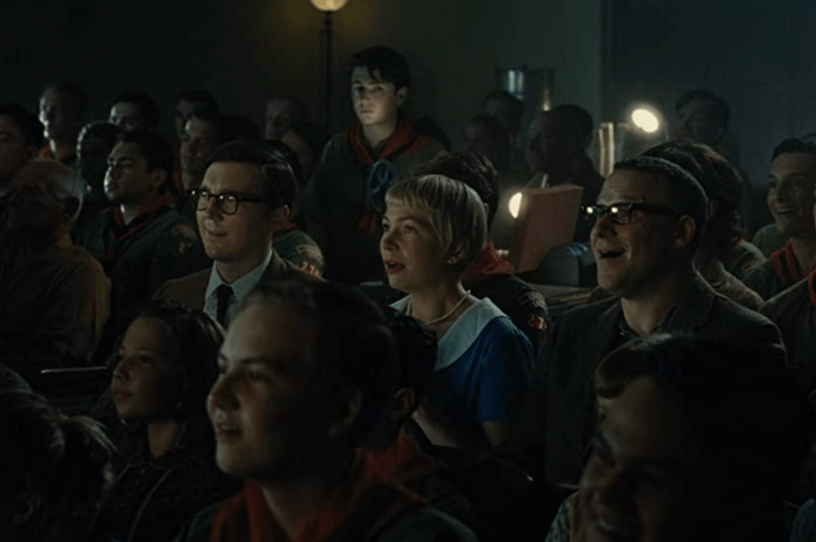 Paul Dano, Seth Rogen, Michelle Williams, Cooper Dodson, Gabriel LaBelle, and Nicolas Cantu in The Fabelmans (2022) © 2022 Universal Studios and Amblin Entertainment
Studios tend to save some of their best films for the end of the year. They want them fresh on voters' minds come awards season. With only one weekend left in the year and four major films to review, we've decided to cover them all in one place. Special thanks to Price St. Clair for contributing a review of Glass Onion: A Knives Out Mystery, which I, alas, have not seen yet.
Avatar: The Way of Water
Bro you would not believe what a movie Avatar: The Way of Water is bro, it's terrible bro, you've got to skip it bro.
Imagine that sentence stretched out over three hours—"bro" this and "bro" that—throw in some blue cat people, an annoying human boy named Spider, a teenage girl voiced by a 73-year-old, and a society of peace-loving whales who learn that even though violence against your enemies doesn't always work out it's almost always a good idea, and you've got the bizarre, unnecessary, and unasked-for sequel to 2009's Avatar. James Cameron turning what is essentially Dances With Wolves but with aliens into a movie that earned over a billion dollars could have been a fluke. Him doing the exact same thing for a second time? Well, that just reflects badly on the human race. I'm starting to see why Jake was so willing to join the Na'vi.
You're out of free articles
Create an account to unlock 1 more articles