Defense Bill Hits a Snag in the Senate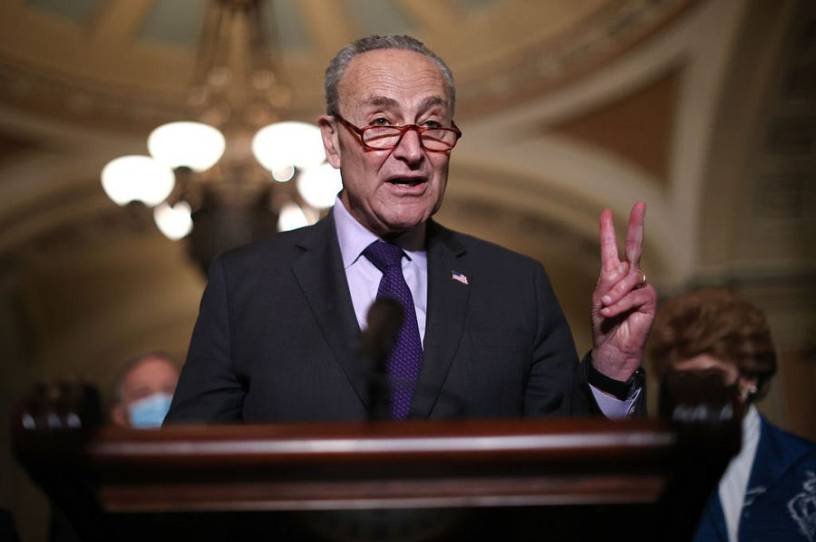 Congress is, in the words of GOP Sen. John Cornyn on the Senate floor Monday, in a "legislative mad dash," attempting to push through the ambitious $1.75 trillion Build Back Better Act, pass the next debt ceiling increase to prevent the U.S. from defaulting on its loans, and authorize legislation to fund the government into early next year. 
But the Senate is also locked in a battle over the $770 billion National Defense Authorization Act (NDAA) to fund the military's annual budget. Lawmakers had hoped to advance a roll call vote on 25 amendments through unanimous consent on Wednesday night, but those bipartisan plans broke down when an amendment by Sen. Marco Rubio to ban imports from China's Xinjiang region—where China's Uyghur camps are located—was not included on the final list of amendments for procedural reasons.
"The irony, the sort of absurdity, and the sadness of this is if his amendment were on the bill, it would automatically kill the bill, because it would be what's called a blue-slip in the House, which means any bill that produces revenues must start from the House and the House will kill a bill that contains it," Democratic Majority Leader Chuck Schumer said on the Senate floor Wednesday evening.
Schumer has wanted to get the bill, which gives Congress a crucial role in establishing defense priorities and allows the Pentagon to implement new military programs, on President Joe Biden's desk ahead of the new year to avoid punting the bill into January for the first time in 60 years.