Did a Caravan of Trump Supporters Block Access to a Polling Location?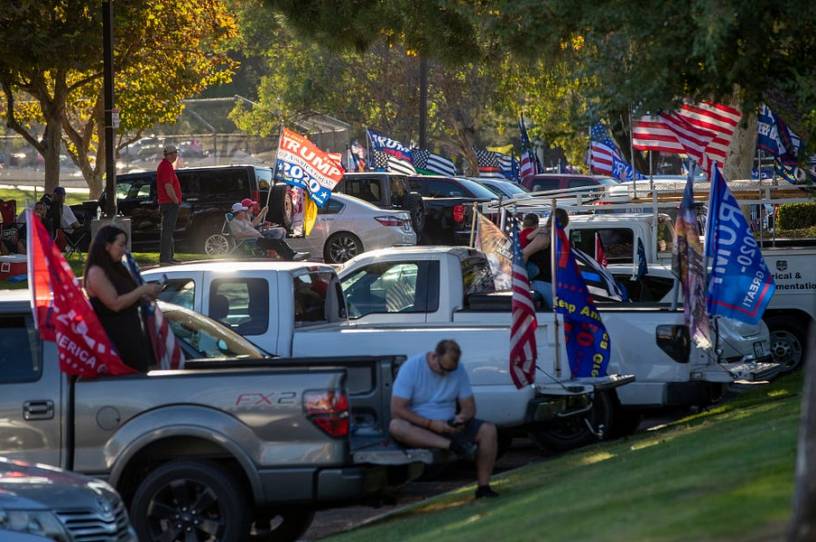 A Facebook post from Call to Activism shows an image of a caravan of Trump supporters with text that says: "Trump's supporters block access to a voting station in Southern California." The post also includes part of a quote from the Los Angeles Times. 
According to the Los Angeles Times story, a parade of of cars adorned with pro-Trump signs and American flags  drove through Riverside County on Sunday "before converging on a large Temecula sports park, blocking access to the site, which included a vote center, snarling traffic and upsetting some voters, officials there said."
About 4,000 people gathered for a non-violent rally at Ronald Reagan Sports Park in Temecula, which is right next to a voting location at the Temecula Community Recreation Center building, the Los Angeles Times story reported. The rally overflowed from the park into the driveway close to the polling place in the recreation center.
The sheriff's department responded to the scene, cleared traffic jams, and madeg sure voters could access both the parking lot and the polling center. No arrests were made, but the sheriff's department received a number of calls from voters complaining that rally participants' partisan signs and shirts were a violation of the "100 foot rule."