Did Facebook Ban President Trump's Campaign From Advertising?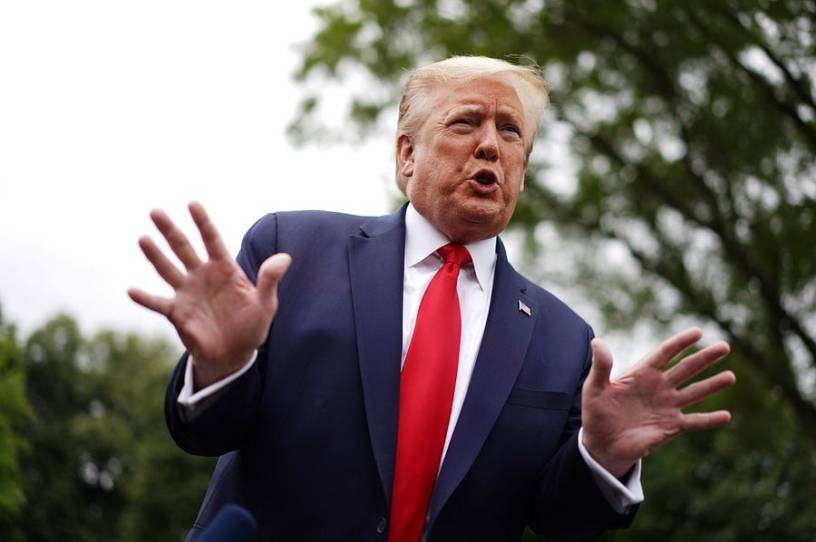 A viral Facebook post claimed that the social media platform "is banning Trump from advertising for president." The post has been shared 368,000 times and viewed nearly 11 million times since it was initially shared on August 9, with 2 million views occurring in the last 24 hours alone.
The timing of the post is important: It was shared three days after a pro-Trump super PAC—not the Trump campaign itself—was banned from advertising on Facebook after "repeated sharing of content determined by third-party fact-checkers to be false." Reuters noted that one such piece of content from the PAC, the Committee to Defend the President, was an ad that falsely claimed Democratic presidential nominee Joe Biden made racist remarks in 1985. Another ad from the PAC targeted Latino Americans, claiming without evidence on July 31 that Biden promised to pick an African American running mate, "Not a Latino." The Committee to Defend the President lost advertising privileges for a minimum of 90 days, starting on August 10. 
The Trump campaign itself had a series of specific posts and ads removed from Facebook in June because they violated community standards. The ads featured an inverted red triangle, a symbol used by the Nazis to mark political prisoners in concentration camps, and did not provide any context or explanation about the symbol. The Trump campaign responded to criticism by claiming the triangle was just "an emoji" and that it was used by Antifa, whom the ads in question were about. However, while certain posts were removed, the Trump campaign was not banned from advertising, and Facebook's ad library shows that advertisements from the Trump campaign, the GOP, the National Republican Senate Committee, and other organizations that support the president's re-election bid are still widespread on the website. Trump's campaign spent $3.4 million on Facebook from August 17 to August 23 alone.
While one pro-Trump PAC's repeated falsehoods got it banned from advertising on Facebook, it is incorrect to say that Trump or his campaign have been similarly censored by the social media website. Trump and his allies continue to post on the platform and purchase advertisements on the website.