Did George Soros Endorse Ron DeSantis for President?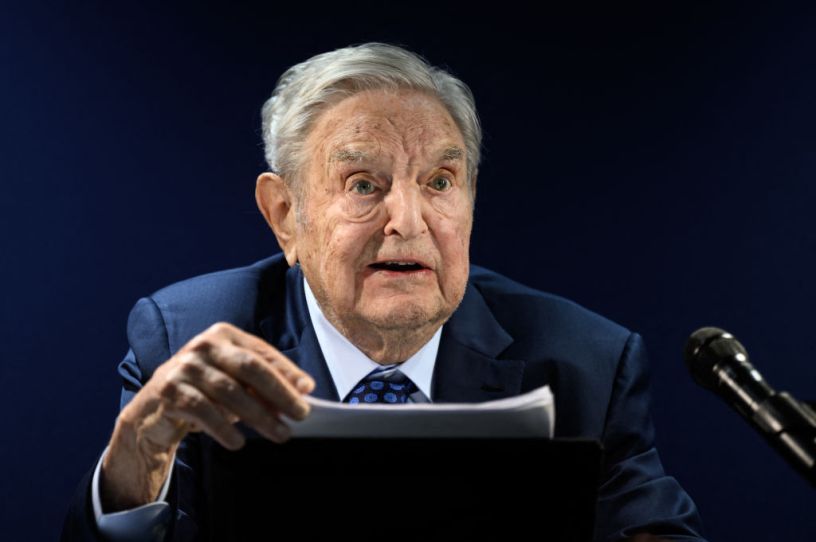 Hungarian-born U.S. investor and philanthropist George Soros. (Photo by Fabrice Coffrini/AFP/Getty Images)
Claims are circulating online that billionaire businessman and philanthropist George Soros has endorsed Florida Gov. Ron DeSantis for president. These claims are false.
They're based on remarks that Soros, a major donor to the Democratic Party, gave at the Munich Security Conference on February 16. Social media users have taken a video clip of Soros offering the following commentary on the race for the 2024 Republican presidential nomination out of its wider context in his speech and paired it with captions suggesting that the clip constitutes an endorsement of a DeSantis presidential run:
My hope for 2024 is that Trump and Gov. DeSantis of Florida will slug it out for the Republican nomination. Trump has turned into a pitiful figure continually bemoaning his loss in 2020. Big Republican donors are abandoning him in droves.

DeSantis is shrewd, ruthless and ambitious. He is likely to be the Republican candidate.    
The video clip cuts off there, distorting the broader point that is made clear by what Soros says immediately after the clip cuts off:
… This could induce Trump, whose narcissism has turned into a disease, to run as a third-party candidate. This would lead to a Democratic landslide and force the Republican Party to reform itself. But perhaps I may be just a little bit biased. 
An article published by The Gateway Pundit, a serial purveyor of misinformation, proliferated the false claim and the shortened, context-bereft clip and was subsequently shared by Donald Trump on his Truth Social account.   
As the full transcript of Soros' remarks makes clear, Soros did not endorse DeSantis during his speech, but instead raised the possibility that a DeSantis nomination, paired with an independent Trump candidacy, could deliver a huge Democratic victory.
The Dispatch Fact Check has reached out to Soros' Open Society Foundations for comment.
If you have a claim you would like to see us fact check, please send us an email at factcheck@thedispatch.com. If you would like to suggest a correction to this piece or any other Dispatch article, please email corrections@thedispatch.com.