Did Greg Abbott Order an Agency to 'Investigate All Trans Children'?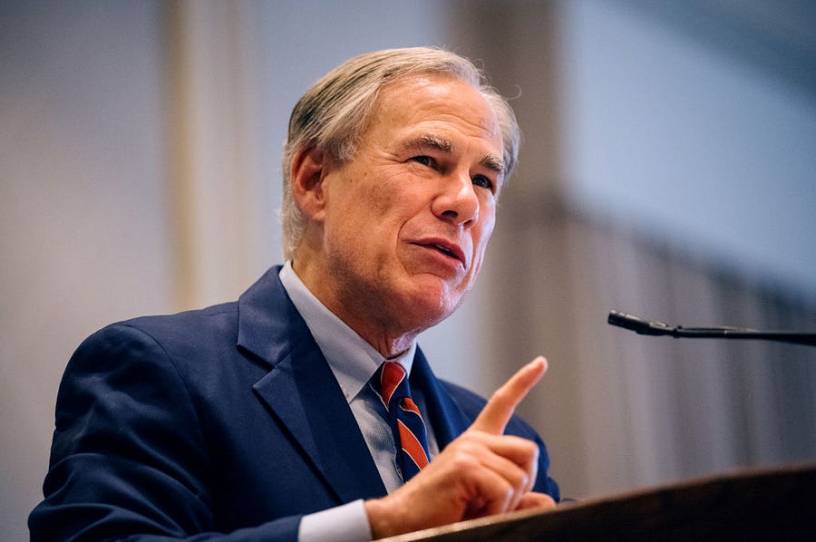 A viral post from popular left-wing Facebook page The Other 98% claims that Texas Gov. Greg Abbott has ordered "Family and Protective Services to begin investigating all trans children in Texas and prosecuting their parents as abusers." The post also claims that the Texas government now requires teachers, doctors, and caregivers to report trans children to the government.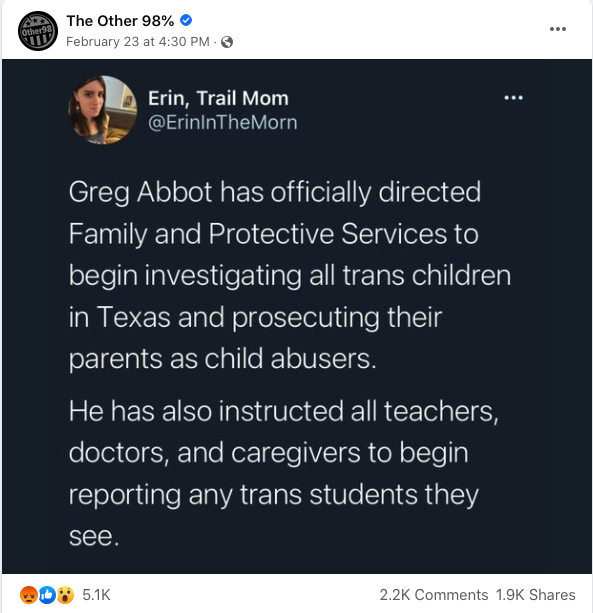 Texas Attorney General Ken Paxton determined that putting a child through sex change operations or puberty-blocking drugs constitutes child abuse. Paxton's rationale was that such procedures can sterilize those who go through them, infringing on their future ability to enjoy "the fundamental right to procreation." Paxton further noted children are not legally allowed to be sterilized, with Medicaid establishing 21 as the minimum age for such a procedure. Even with parental consent, such a procedure cannot be done to someone younger. 
Paxton also wrote that somewhere between 61 percent and 98 percent of children who question their gender return to their biological sex for their gender identity. Given the irreversibility of the procedure, Paxton determined that putting a child through a procedure they were likely to regret was harmful not just for biological reasons but for emotional ones as well. There is some debate over the percentage of trans children who detransition, with follow-up studies finding numbers in line with what Paxton claims but critics saying that these studies include participants who don't actually meet the criteria of gender dysphoria. 
Citing Paxton's opinion, Abbott instructed the Texas Department of Family and Protective Services "to conduct a prompt and thorough investigation of any reported instances of these abusive procedures in the State of Texas."