Did 'Radical Dems' Sue to Stop Trump's Rally This Weekend?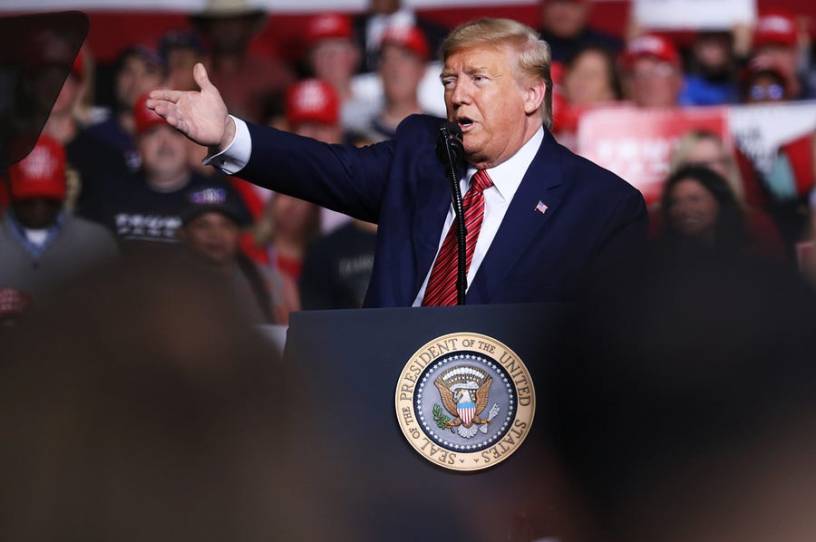 President Trump's campaign claimed in posts on Twitter and on Facebook, which saw further promotion thanks to being shared by Trump himself, that "Radical Dems SUED to stop our Trump Rally Saturday."
The rally is scheduled to be held in Tulsa, Oklahoma, on Saturday, and the lawsuit the Trump campaign referred to in the social media posts was filed by two immunocompromised Tulsa residents; the Greenwood Centre, which, according to the suit "owns 60,000 square feet of storefront and office space in downtown Tulsa"; and the John Hope Franklin Center for Reconciliation, a nonprofit organization seeking to "transform the bitterness and mistrust caused by years of racial division, even violence, into a hopeful future of reconciliation and cooperation for Tulsa and the nation." The lawsuit was filed against SMG and ASM Global Parent Inc., the operators of the rally venue. 
The plaintiffs allege in the suit that Trump's Tulsa rally, as currently planned, has the potential to be a coronavirus "super spreader" event posing a danger  not just to the local community but to communities that attendees travel to after the rally. However, at no point in the suit did the plaintiffs ask for the rally to be stopped. Their petition explicitly says: "Plaintiffs do not seek an order barring the President from conducting a political rally in Tulsa on June 20th or any other day." 
Rather, the suit says the plaintiffs "merely seek a court order requiring ASM Global to institute appropriate social distancing protocols for the June 20th event, including the mandatory use of face-masks and social distancing rules for all guests and employees, as recommended by state, local, and federal authorities, and by every credible and qualified expert who has studied this issue." On Tuesday, a judge denied the plaintiffs' request.
You're out of free articles
Create an account to unlock 1 more articles