Did the Nevada Attorney General Admit to 'Changing Signature Verifications'?
Months into Joe Biden's presidency, viral allegations of voter fraud in the 2020 election continue to spread on social media. A widely shared Facebook post, for example, is claiming that Nevada's attorney general admitted to "changing signature verifications" for more than 200,000 votes.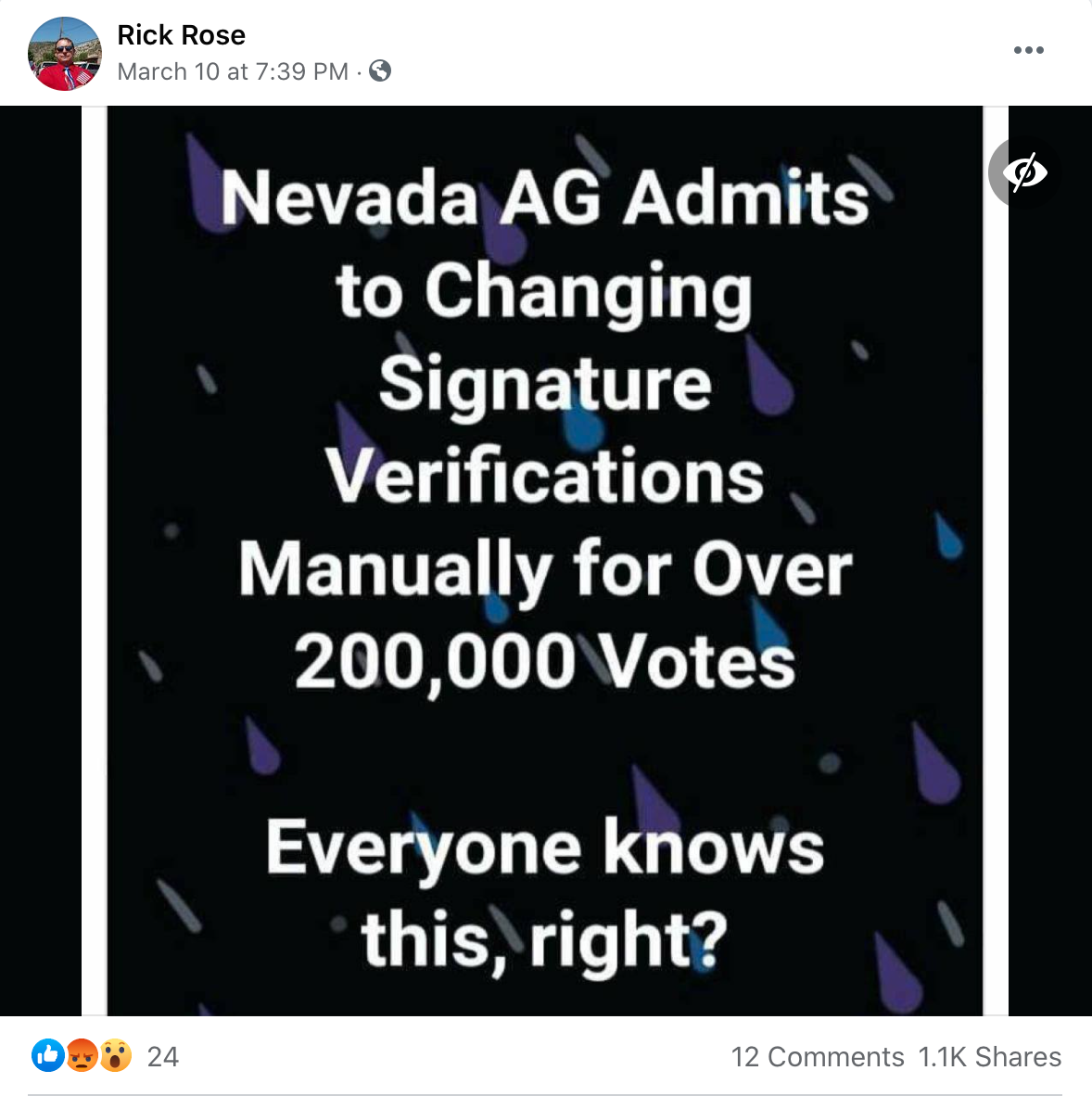 This is a false claim. Attorney General of Nevada Aaron Ford did not change signature verifications manually on more than 200,000 ballots. 
The Facebook post, which does not link to a source, mimics a headline that appeared on an article at a site called Fellow American Daily: "Nevada AG Admits That They Changed Signature Verification Manually for Over 200,000 Votes."
That article was based on a November 2020 Fox News interview with former Republican Nevada Attorney General Adam Laxalt, who served as attorney general of Nevada from 2015-2019. Laxalt, who was out of office at the time of the election and the Fox News interview, claimed the voting system was "insecure," and that there were "200,000 votes that were verified by machine only." The article correctly refers to Laxalt as a former official but the headline does not. Further, Laxalt's claims that the voting system in Nevada was "insecure" and that "200,000 votes" were only verified by machine, and not a human, are unfounded.
You're out of free articles
Create an account to unlock 1 more articles