Dispatch Live: The Massacre in Israel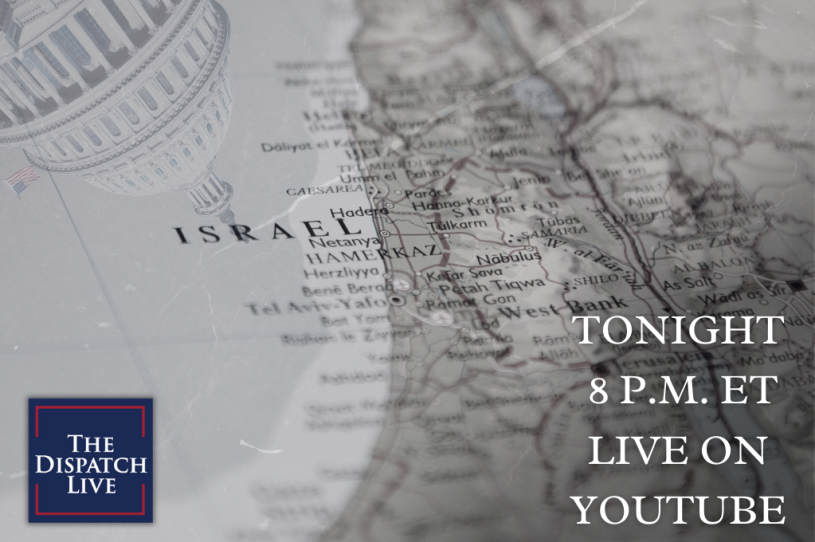 Over the weekend, Hamas-led terrorists raided Israeli towns, butchering and abducting hundreds of civilians. Israel responded by launching aerial attacks on Gaza with the explicit mission of removing Hamas. Kevin will be hosting a special Dispatch Live tonight joined by Steve, Declan, and David Drucker (and possibly Adaam) to attempt to digest the scenes and their implications. What's happening in Israeli politics? What will be the long-term implications to the region? How does this affect America's geopolitical calculus?
If you have additional questions you'd like us to address, please post them here.
Grab a drink (or three), get your questions ready, and join us on Tuesday, 8 p.m. ET on YouTube for this week's Dispatch Live.
Dispatch Live recordings are made available as a members-only podcast on select platforms. If you can't make it for the live broadcast, see below for information on how to access the podcast.