Does Ivermectin Cause Sterility in 85 Percent of Men Who Use It?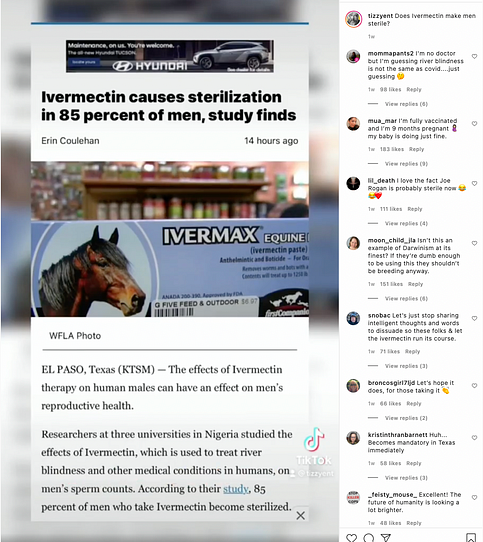 Widely shared social media posts claim that ivermectin, an anti-parasitic medication that some are using to treat COVID-19 despite little evidence of efficacy, sterilizes 85 percent of men who use the drug.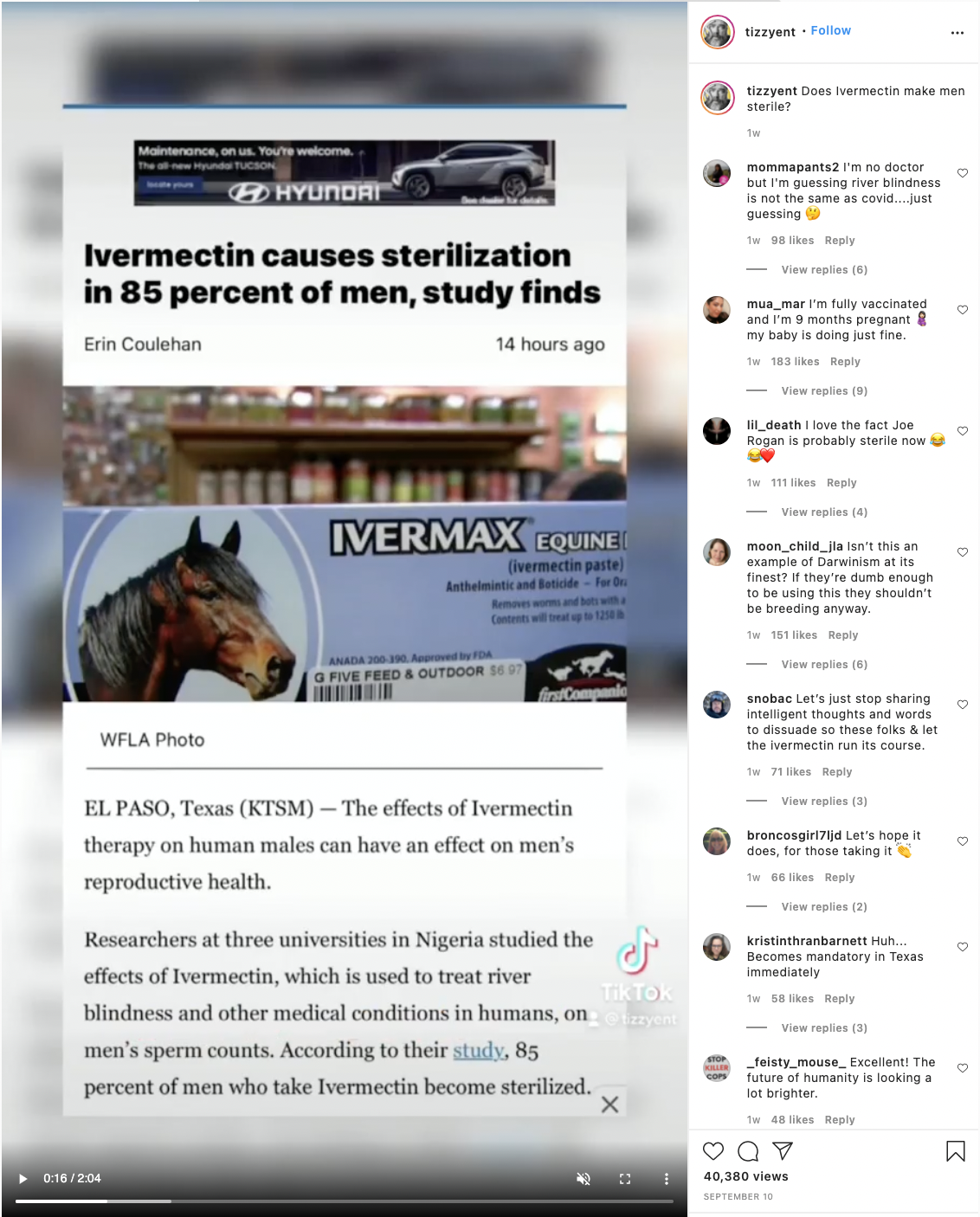 For context, the FDA has warned against using ivermectin to treat COVID-19, saying that "the FDA has not authorized or approved ivermectin for use in preventing or treating COVID-19 in humans or animals. Ivermectin is approved for human use to treat infections caused by some parasitic worms and head lice and skin conditions like rosacea."
However, the claim that it causes male infertility is unproven. 
The claim stems from a 2011 study from Nigeria that screened 385 patients diagnosed with onchocerciasis, a parasitic disease caused by the worm Onchocerca volvulus and published in the Archives of Applied Science Research,  a self-described "peer-reviewed, open-access journal."
Keep reading with a free account
Create a free Dispatch account to keep reading
Get Started
ALREADY HAVE AN ACCOUNT? SIGN IN