Donald Trump's Fractured Inner Circle on January 6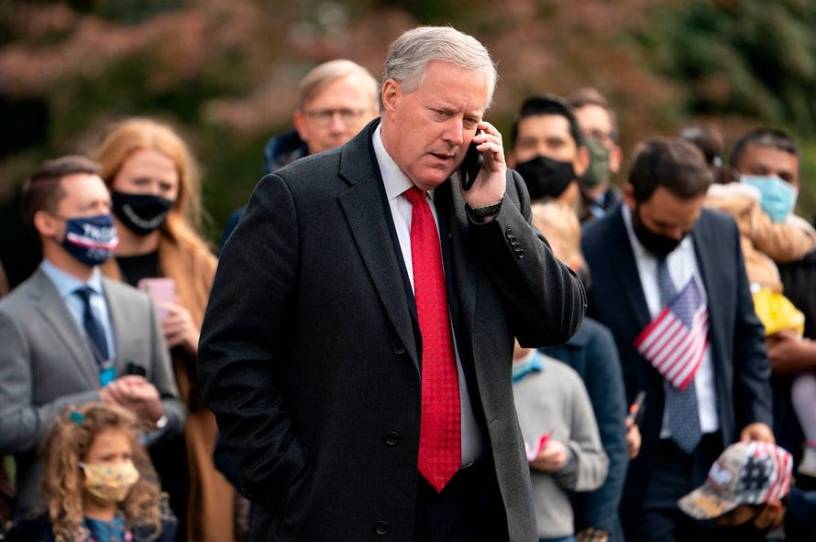 Cassidy Hutchinson's testimony at Tuesday's hearing of the House select committee investigating January 6 was rife with damning new allegations surrounding the goings-on in the White House before, during, and after the attack on the Capitol on January 6.
Hutchinson, a 26-year-old who rapidly rose through the ranks of Republican politics in Washington to become the top aide to former White House Chief of Staff Mark Meadows, had an office just steps away from the Oval Office.
Her congressional testimony, if true, offered some of the clearest evidence yet that President Donald Trump knew many in the mob that attacked the Capitol on January 6 were armed and dangerous before he encouraged them to march on the Capitol, and that he wanted to go with them. Other scenes that Hutchinson painted portray Trump unhinged: She said in December 2020 she helped a White House valet clean up the White House dining room "where I first noticed there's ketchup dripping down the wall, and there's a shattered porcelain plate on the floor." Trump, in a rage, had thrown his meal against a wall after former Attorney General Bill Barr denied widespread election fraud in an interview to the Associated Press, she said.
But while Trump was the focus of the testimony Tuesday, it also backs up other hearings' evidence in revealing the divisions in Trump's inner-circle: some egging the president on in his stolen election crusade, a passive and disengaged chief of staff, and a host of administration officials whose efforts to contain Trump's attempts to overturn the election were only sporadically successful.