Elise Stefanik Takes the Reins at GOP Issues Retreat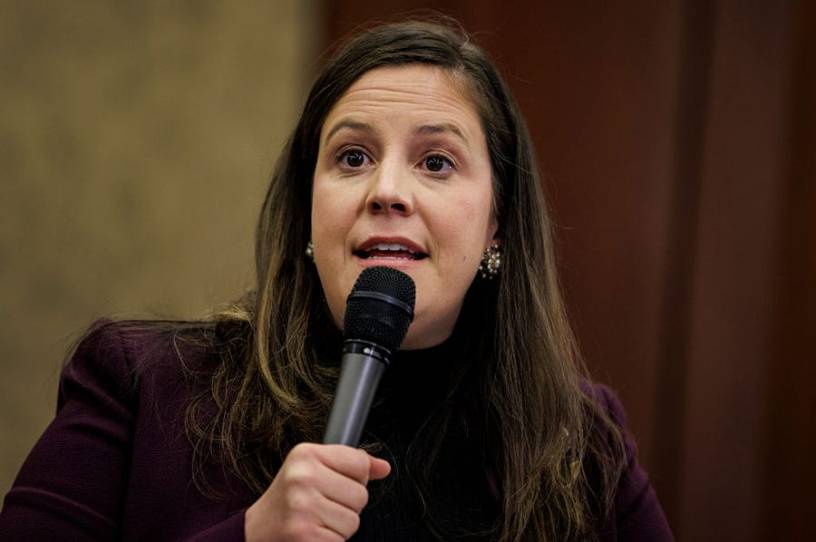 PONTE VEDRA BEACH, Fla.—Leaders at last year's House GOP issues retreat in Orlando, Florida, maintained publicly that the event's message was unity. In reality, the party was divided over former House Republican Conference Chair Liz Cheney and her role in House Republican leadership, given her desire to move the party away from former President Donald Trump and the optics of the January 6 Capitol riot.
But fissures among House Republican leaders were nowhere to be seen—at least publicly—at this year's three-day House GOP issues retreat just over 100 miles away in Ponte Vedra Beach.
Taking Cheney's place as conference chair was GOP Rep. Elise Stefanik, who was elected by her colleagues after they removed Cheney by voice vote for her continued criticisms of Trump, including while onstage during the 2021 Orlando retreat. She hinted at her spontaneous rise to leadership during a Thursday morning press conference. 
"When I ran for conference chair about a year ago, I had three main goals," Stefanik told reporters in the media center of Ponte Vedra's Sawgrass Marriott Golf Resort. "Number one, deliver a laser-focused, disciplined, unified message, focused on key issues that are important to voters. Number two, to go on offense against the far-left socialist Democrat policies every single day. And number three, to empower all of our incredibly talented members."