Will Joe Biden Be Able to Stand Up to Extremism?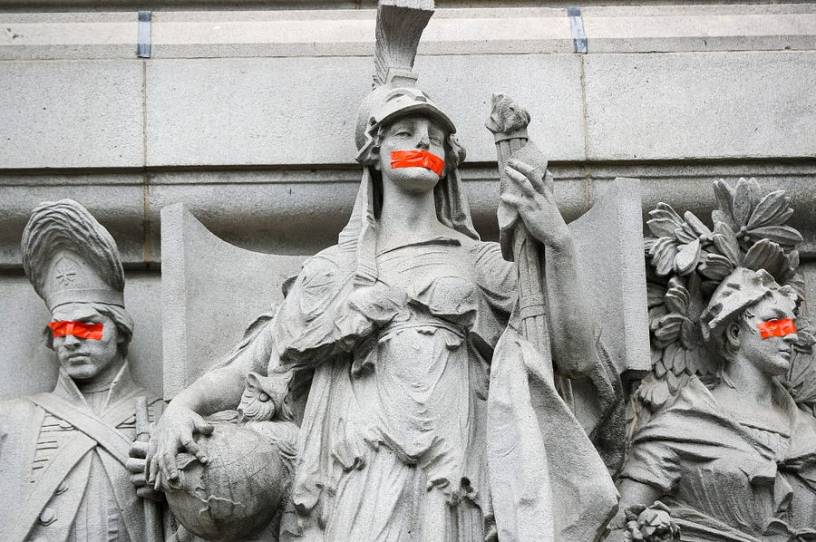 Historically, human progress has been a story of imperfect people who attempt to build a better world. But today's self-described progressives equate progress with the embrace of their style of neo-totalitarianism. Will President-elect Joe Biden stand up to the extremism that has been on display in the months since protesters rioted in the name of racial justice?
Demonstrators tore down statues and sensitive university administrators rushed to form committees to rename buildings and institutes that had recognized slave owners. Will this movement continue during the Biden presidency, or will there be a reprieve? Will more buildings and institutes be "un-named," following the trajectory of Stanford University's Jordan Hall and Princeton's Woodrow Wilson School, to atone for the transgressions of their namesakes? These are not trivial questions: They cut to the heart of the cultural crossroads where the United States and the Western world now stand. President-elect Joe Biden will have to decide which road he wants to travel down. 
A New York Times subhead from last June declared: "Statues and monuments that have long honored racist figures are being boxed up, spray-painted, or beheaded," as if every target is foremost identifiable as a racist and as if all three endings are one and the same. The list of offending figures is long, from the more obvious—Confederate leaders, British slave traders—to the more contentious: Christopher Columbus and Winston Churchill, Abraham Lincoln and Theodore Roosevelt, the latter two dismantled in Portland, Oregon. In Madison, Wisconsin, protesters went so far as to tear down a statue of an abolitionist who died fighting in the Civil War. Personally, I've never been "triggered" by a statue, although I can certainly sympathize with Russians, Iraqis, and Albanians who wanted to see the ubiquitous images of their tormentors Lenin, Stalin, Saddam Hussein, and Enver Hoxha gone.  
But it is the manner of selection and means of destruction that give me, and should give all of us, great pause. We are witnessing relatively little in the way of reasoned debate and very much in the way of eruptions of white-hot, nihilistic rage. Like Stalin's infamous show trials or the Chinese Cultural Revolution's Struggle Sessions, guilt has already been decided, and the outcome is designed as a warning to politically incorrect transgressors. The equivalency determinations of New York Times headline writers aside, there is a vast difference among removing statues in response to community consensus, defacing them with paint, and completely desecrating them.