Fact Check: Are Democrats 'Poised to Win' Ohio and Florida Senate Races?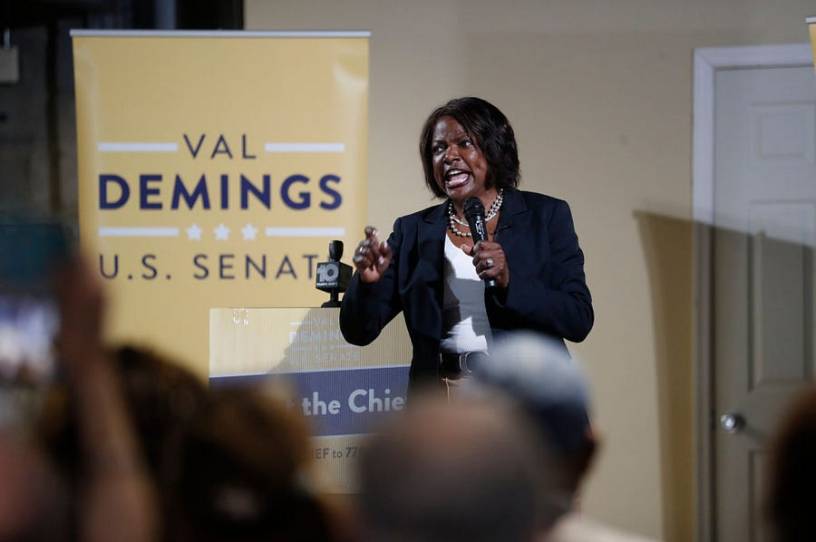 In a recent campaign email, Speaker of the House Nancy Pelosi claimed that polling website FiveThirtyEight predicts Democrats "are poised to win" Senate seats in Florida and Ohio, among other states.
The Democratic candidates in Florida and Ohio mentioned in the email are Rep. Val Demings and Rep. Tim Ryan, respectively. While Ryan has won his primary, Demings still has to go through her primary, which takes place on August 23. A hypothetical matchup between Demings and incumbent Sen. Marco Rubio has consistently found Rubio to be polling ahead of Demings. FiveThirtyEight's modeling shows Rubio as the heavy favorite to win the race. While polling in Ryan's race shows a closer election, the modeling shows Ohio Republican J.D. Vance is heavily favored to win as well.
FiveThirtyEight founder and editor in chief Nate Silver called Pelosi's email, "straight-up misinformation." Pelosi's office did not respond to a request for comment. 
If you have a claim you would like to see us fact check, please send us an email at factcheck@thedispatch.com. If you would like to suggest a correction to this piece or any other Dispatch article, please email corrections@thedispatch.com.